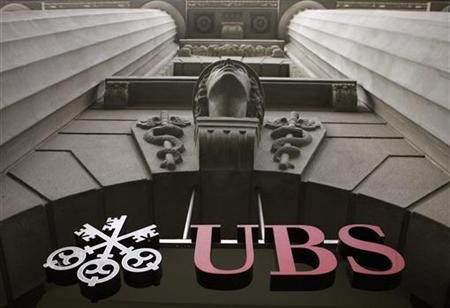 Shares in British banks were up on the FTSE 100 in morning trading after strong results from European banks.
Yesterday banking shares rose thanks to news released late on Friday that only seven small European banks failed stress tests designed to see if they could withstand another financial crisis.
No British or publicly listed banks failed the tests.
Today both Deutsch Bank and UBS posted strong second quarter results, with Deutsch Bank making pre-tax earnings of 1.52 billion euros, in line with expectations, and UBS reporting a better than expected profit of two billion Swiss Francs.
The news helped boost investor confidence towards banks in Britain.
By 10:45 shares in Lloyds Banking Group were up 5.36 per cent to 69.54 pence per share, RBS shares increased 4.74 per cent to 48.88 pence per share, Barclays shares rose 6.51 per cent to 336.20 pence per share and HSBC shares climbed 2.10 per cent to 662.90 pence per share.
Overall the FTSE 100 was up 0.66 per cent to 5,386.22.