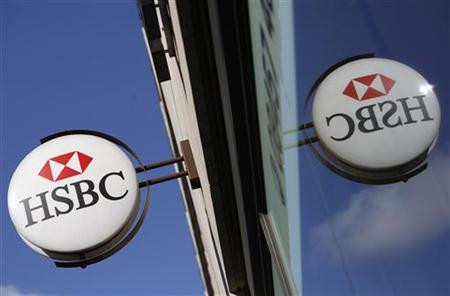 Shares in British banks were up on the FTSE 100 in morning trading following reports that HSBC is considering buying a majority stake in South African company Nedbank.
HSBC is reportedly considering buying a stake of as much as 70 per cent in Nedbank, in a deal worth around $6.8 billion.
The news appeared to encourage investors to look at banks again.
By 10:10 shares in Lloyds Banking Group were up 1.14 per cent to 70.08 pence per share, RBS shares increased 1.39 per cent to 46.05 pence per share, Barclays shares rose 0.72 per cent to 319.70 pence per share and HSBC shares climbed 0.85 per cent to 639.60 pence per share.
Overall the FTSE 100 was up 0.49 per cent to 5,220.83.