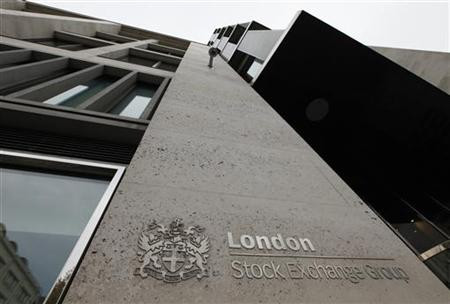 Shares in British banks were down significantly on the FTSE 100 after investor appetite was dampened by tighter regulations being passed in Germany and the USA.
Germany has just slapped a ban on the naked short selling of euro-dominated government bonds, credit default swaps based on such bonds and shares in the top ten financial institutions in Germany.
Meanwhile the USA has tightened up financial regulation, leading to fears that the global economic recovery could be hampered.
The news sent shares in banks sliding, after earlier gains in the week thanks to an apparently stabilising debt situation in the eurozone.
By 10:48 shares in Lloyds Banking Group were down 2.63 per cent to 56.62 pence per share, RBS shares declined 3.63 per cent to 45.60 pence per share, Barclays shares dropped 4.99 per cent to 290.75 pence per share while HSBC shares fell 1.64 per cent to 639.90 pence per share.
Overall the FTSE 100 was down 2.48 per cent to 5,175.83.