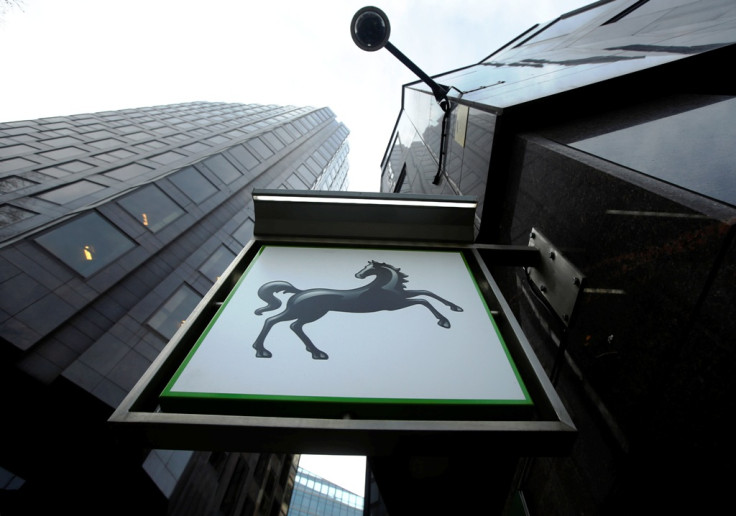 Shares in Lloyds Banking Group traded higher on 27 February after the firm reported sturdy full-year earnings of £1.8bn (€2.5bn, $2.8bn) and announced it will resume paying dividends to shareholders for the first time since the financial crash.
Lloyds' stock was trading 1.2% higher at 8.46am in London, after gaining as much as 1.93% in the opening minutes of trade.
The bank is proposing a dividend of 75p per share for 2014, amounting to £535m, which will be distributed among its three million shareholders. The largest chunk - £130m - will go to the government.
Group CEO António Horta-Osório said in a statement: "...Looking ahead, while regulatory and conduct risks remain, we believe that the Group's statutory performance will become significantly less impacted by such issues, resulting in a far greater proportion of our underlying financial performance flowing through to shareholder returns over time.
"...we enter the next phase of our strategy from a position of strength. We will remain focused on our customers, embrace the digital age throughout the whole Group, continue our support for the UK economy and aim to deliver strong and sustainable returns..."
Analysts' take
Ken Odeluga, senior market analyst at City Index, said in a note: "Confirmation that Lloyds Banking Group has beaten its bailed-out rival RBS to the punch by paying its first dividend since the financial crisis is winning only measured applause from its shareholders.
"That's partly because LBG's new dividend era begins with a pay-out of less than a penny, and the group has pledged to reimburse shareholders with the equivalent of at least half of its sustainable earnings in the medium term.
"Very approximately, if we assume market forecasts of its net income for the 2015 year are in the right ball park at £4.38bn, and factor in some marginal equity dilution by that point,
"The minimum payment for the current year could be just 0.6p, in fact less than that for 2014. From our reckoning, the market had been hoping for a first dividend of at least a penny, and for that to rise to about 2.8p in the current year.
"If we factor in that the compounded growth of this stock since 2009 is just 1 percentage point above the FTSE 100's average, we might suspect that some shareholders will decide on the basis of the approximate pay-out outlook received today, that enough is enough."
Odeluga added: "Lloyds forecasting that its net interest margin would expand by 10 basis points to 2.55% this year ought also to be welcomed—that is some yards ahead of the current conservative market forecast that the NI margin will be flat at 2.4% in 2015.
"...In fact this is the first earnings report from Lloyds in at least a year in which regulatory impacts have not warranted headline attention in release.
"That's not to say that such concerns have been completely removed.
"And that's why the fairly moderate gap of about 8.5%, in market terms, back to post crisis era Lloyds share price highs at 87p will continue to test the patience of both growth and income investors in this name"