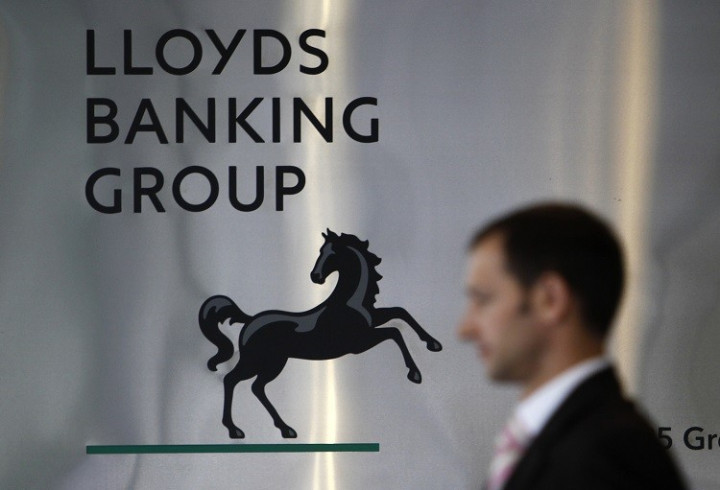 The UK government will try to raise £3.2bn by selling off 6% of its stake in Lloyds Banking Group, which had to be bailed out with taxpayer cash at the height of the financial crisis.
It would see the government reduce its stake in Lloyds to 32.7% by selling off some of its shares for 75p each, above the 73.6p paid during the 2008 bailout, to large investors.
There will be no further sale of Lloyds shares by the government for 90 days, said the Treasury and UK Financial Investments (UKFI), the arm which handles state-owned shares in banks.
"We want to get the best value for the taxpayer, maximise support for the economy and restore them to private ownership," said a statement from the Treasury.
"The government will only conclude a sale if these objectives are met."
UKFI's shareholding would be reduced by 15.5% to 23.3bn ordinary shares. Lloyds has returned to profitability, generating a pre-tax profit of £3bn in the opening six months of 2013. This is despite compensation and litigation costs relating to past mis-selling of payment protection insurance (PPI).
A potential stake sale follows on from Chancellor George Osborne's Mansion House speech in June when he said Lloyds was in a good position to be re-privatised, but that he had no set timetable to do so.
"It's vital that taxpayers get their money back and this must be the prime consideration in the sale of the government's stakes in the banks," said Chris Leslie, Labour's shadow financial secretary to the Treasury.
"And as Labour has consistently said any profits from the sale should be used to repay the national debt. We also need serious reform of our banking sector, which George Osborne continues to duck, including measures to promote more competition on the high street."
Eyes will shift to RBS, the other state-backed financial institution that had to be rescued from collapse in the crisis. As a result of a £45bn injection by the Treasury, the government holds 81% of RBS.
However, the RBS share price continues to float well below that at which the government bought its stake in 2008. As a result, Osborne has said the Treasury "only sell our stake in RBS when we feel the bank is fully able to support our economy and when we get good value for you, the taxpayer".
RBS is undergoing a number of balance sheet reforms to wind-down or sell off the portfolio of toxic loan assets, primarily consumer mortgages, built up before the financial crisis and which ultimately led to the institution's near death.