Lockheed Martin Corp CEO Marillyn Hewson said she assured US President-elect Donald Trump that she would work towards bringing down the cost of the F-35 fighter jet project. Her statement came a day after Trump took to twitter to reiterate his concerns about the high costs of building the F-35s.
Trump had criticised the F-35 programme earlier in December saying the cost overruns were too high and even warned that such military expenses would be cut down once he assumes office.
On Thursday (22 December), he tweeted: "Based on the tremendous cost and cost overruns of the Lockheed Martin F-35, I have asked Boeing to price-out a comparable F-18 Super Hornet!"
However, a day later on Friday (23 December), Hewson said in a statement released on Twitter that she heard Trump's message "loud and clear" about reducing the cost of the F-35s and was committed to doing the same.
"I had a very good conversation with President-elect Trump this afternoon...I gave him my personal commitment to drive the cost down aggressively.
"I know President-elect Trump wants the very best capability for our military at the lowest cost for taxpayers, and we're ready to deliver!" Hewson wrote.
The F-35 programme is reportedly regarded as one of Pentagon's largest weapons project and Trump's reluctance in continuing the project has invoked fears in the White House.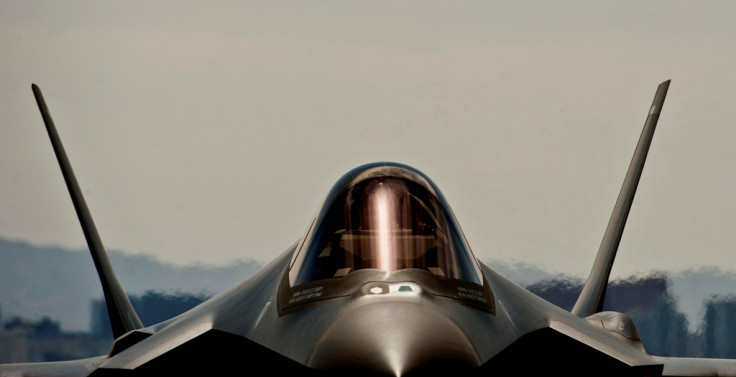 Following Trump's suggestion of building a Boeing F-18 alternative to the F-35 jets, officials said the Boeing F-18 is an older generation aircraft that lacks F-35's stealth capabilities.
"Somebody needs to ask Donald Trump how he's going to be able to confront China without aircraft capable of penetrating anti-access and area denial systems, including air defenses," an official was quoted by Reuters as saying.
Richard Safran, a defence analyst at Buckingham Research, told the news agency in an email: "First, the F/A-18 is a carrier-based naval fighter. Certainly it could not meet the US Marine Corps need for vertical lift. It would not be suitable for the Air Force either - the extra weight of a carrier fighter makes it less than ideal for the Air Force."
Echoing similar views, Vertical Research Partners analysts said: "Unless the rules of physics have changed, you cannot make a non-stealthy, two-engined, carrier-based aircraft from the 1980s into a single-engine, multi-role stealthy fighter from the 2000s."
The president-elect reportedly had a meeting with the chiefs of both Lockheed Martin and Boeing on Wednesday (21 December) at his resort in Palm Beach, Florida.
Speaking to reporters following the meeting, Boeing CEO Dennis Muilenburg said that he had assured Trump that costs for a replacement to Air Force One would not get out of control, Reuters reported. Trump had also raised concerns about the presidential carrier being too expensive a project.