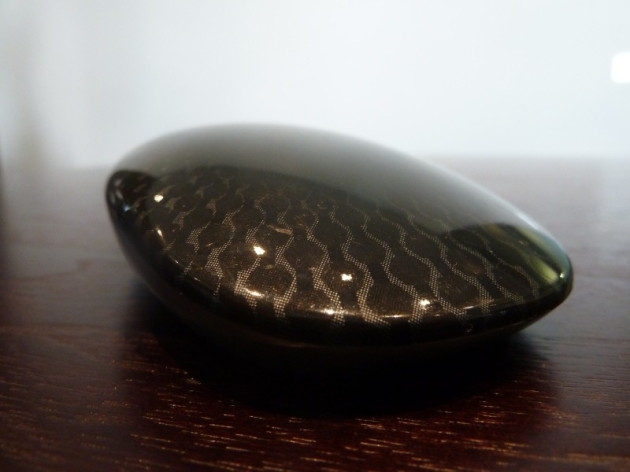 Key Features:
Attractive design
Form factor can be used by either hand
Touch to move up and down in documents or web pages
Swipe left to visit previous web pages, right to go forward again
Price: £69.99
Logitech m600 Touch Mouse: Introduction
Touch is everywhere these days. As consumers we are all now used to the prod of a finger to access settings or the casual swipe to move from one image or piece of text to the next.
The m600 Touch Mouse is Logitech's attempt to bring together the usual features associated with a two-button controller and the kind of swipe manoeuvre associated with a smartphone or laptop trackpad.
This integration of both touch and click technologies is wrapped in a sophisticated design that should complement any desktop.
Logitech m600 Touch Mouse: Look and Feel
The design and shape of the m600 Touch Mouse make it look like a polished stone, as if you have left a paperweight nestled on the desk next to your wireless keyboard.
A smooth outer shell makes it appear as if the mouse might slide out of your hand when you go to use it, but the m600 is actually very easy to manoeuvre.
The black top of the mouse slowly fades to a pattern that merges nicely with the grey lower portions.
Compare how small the m600 Touch is when it is sat next to a much older Logitech wireless mouse (see image below). The dongle needed to transmit data to the PC is now much smaller, with the old version looking like it should provide wireless broadband.
The m600 Touch is also extremely portable, partly thanks to that small dongle.
The laser can be turned off using a switch on the bottom and the tiny USB dongle fits inside the battery compartment for easy carriage.
That dongle also works as a 'Unifying' connection, so if you have other Logitech products that use the same system you only need to fill up one USB port.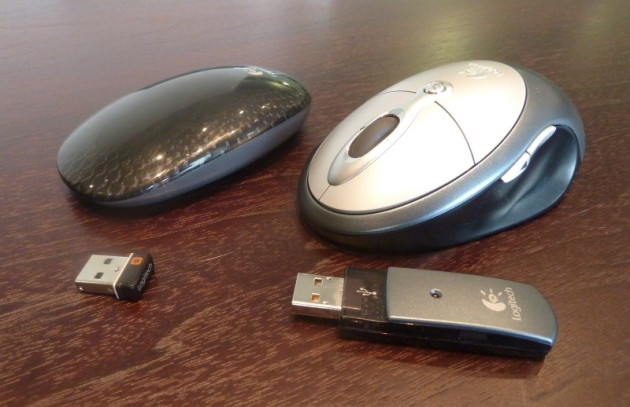 Logitech m600 Touch Mouse: Software
The Logitech Flow Scroll software is a worthwhile addition to help you get the best out of this mouse.
Users should get a prompt to add this when they first plug in the mouse but a version is also available for manual download from the Logitech Support website.
Flow Scroll is compatible with Chrome, Firefox and Internet Explorer and it makes the swipe functions of the m600 mouse work with those browsers.
Moving between web pages is improved after installing Flow Scroll thanks to an extra feature (see below).
Logitech m600 Touch Mouse: Usability
It might have the word 'Touch' in its name but do not be fooled that this is a fully touch-sensitive device.
The usual two dedicated mouse buttons may not be visible but pressing down on either the left or right of the smooth front edge produces the same result - even the same clicking sound.
Where the touch element comes into play, is down the centre of the device that would normally house a wheel for easy scrolling.
Running your finger up and down the centre of the mouse - in much the same way you would move that wheel if it were there - pushes the web page or document up and down in an easy motion.
Admittedly, it did take us a while to find the sweet spot in the centre but after a days' solid use this was second nature.
Having also installed the Logitech Flow Scroll software it is possible to swipe a finger horizontally across the mouse and flip between web pages as if you were pressing the 'Back' and 'Forward' buttons on a browser.
Logitech m600 Touch Mouse: Verdict
The Logitech m600 Touch Mouse is as comfortable to use as its good looks suggest it will be.
It offers more than that attractive appearance, though and the addition of touch scrolling and a browser swipe function do boost its usability, especially if you do a lot of web surfing.
Granted, it is not fully touch controlled and while we liked the swipe action, the scroll function is not a huge leap forward over a traditional scroll wheel.
However, this touch controlled peripheral is definitely more than just a gimmick.
Logitech Unifying technology could be the best reason to upgrade to this if you pair it with a keyboard and share a USB single dongle.
Score: