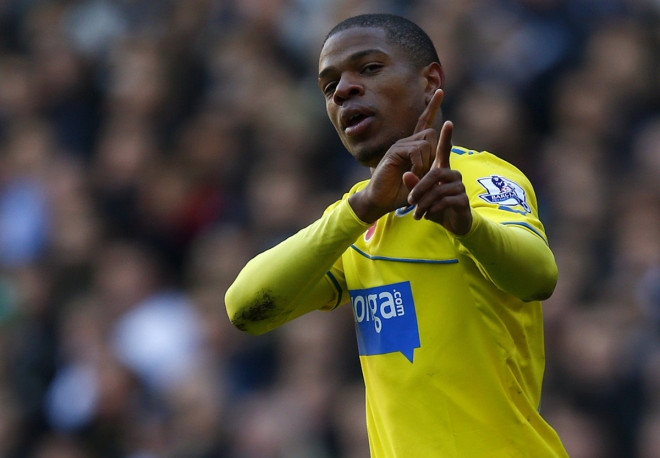 Queens Park Rangers striker Loic Remy reportedly wants a move to Chelsea, in spite of having had offeres from Tottenham and Arsenal, according to the Metro.
The report states that Spurs have already made an offer for the Frenchman while Arsenal are also in talks with the striker, who is holding out for a move to Stamford Bridge, his dream destination.
Having let go of Samuel Eto'o on a free transfer, Chelsea are in the market for a striker and Jose Mourinho is looking to dispose of Demba Ba and Fernando Torres to make room for new recruits.
Mourinho is reported to have closed down a deal with Atletico Madrid striker Diego Costa for a move in the summer. However, the Portuguese manager will need more players to provide back-up, with Costa unlikely to last the rigours of the Premier League without any help.
Meanwhile, Remy, in conversation with L'Equipe, revealed that his time with Newcastle is under doldrums and he might seek a move elsewhere.
"The World Cup is a window. Newcastle want me but I don't know if I'll stay. It's a pivotal moment. Things could take off.. or stagnate," Remy said.
Meanwhile, Torres is back with the Spain national team after being named in the 30-man squad for the trip to Brazil. The Spaniard was left out of the side after failing to live up to expectations at Chelsea but insists that he is trying his best to get his form back.
"It's very nice to be back with the national team. I've gone a year without being with La Roja, since the Confederations Cup," Torres told Chelseafc.com.
"I knew that anything could happen. Yesterday, I was only hoping to hear my name. I knew that I could've been here or not, but now I have a better chance of being in Brazil.
"It's been a difficult year but I finished the season very well. I'm grateful for the words of Vicente, who has valued my performances in the final phases," he added.