London Olympics 2012: George Michael Makes Triumphant Comeback at Closing Ceremony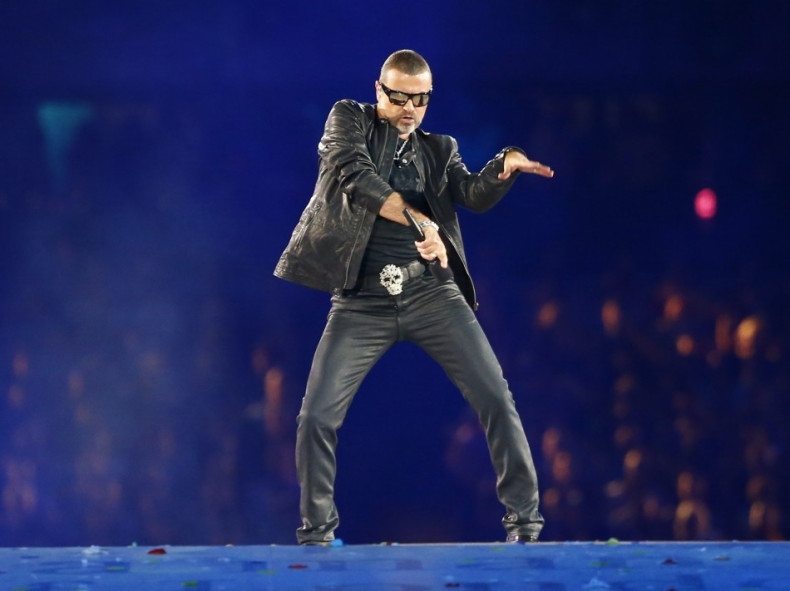 Singer George Michael made a triumphant return to the stage at the London 2012 closing ceremony, completing his first live performance since contracting a bout of pneumonia which almost claimed his life.
Michael, 49, performed a string of classic hits, including Freedom and Faith, as well as a series of tracks from his new album, in front of 80,000 spectators at the Olympic Stadium.
The former Wham! star took to the stage in a pair of jeans, a leather jacket and a large skull buckle belt, and his performance was greeted with wild applause from the crowd..
Michael, who had his first chart hit 30 years ago, has not performed live since cancelling his Symphonica tour in November, after contracting pheumonia during a trip to Austria.
During his battle with pneumonia Michael spent several weeks in intensive care. At one stage, the illness became so severe that doctors had to save the star's life by performing an emergency tracheotomy.
Ahead of his highly-anticipated performance, Michael admitted to fans that he was nervous.
He tweeted: "Spending most of the next week rehearsing like crazy for the Olympic closing ceremony.
"Obviously a bit nervous not having played for nearly a year, but rehearsals sounding great so far!
Michael is scheduled to resume his career with a Europe-wide tour beginning on 4 September in Vienna, and finishing in London's Earls Court on 17 October.