London 2012 Olympics: Wi-Fi Police Spotted in Olympic Park?
A London Olympics 2012 staff member who appears to be armed with a scanner to detect wireless signals coming from mobile phones has been spotted at the games.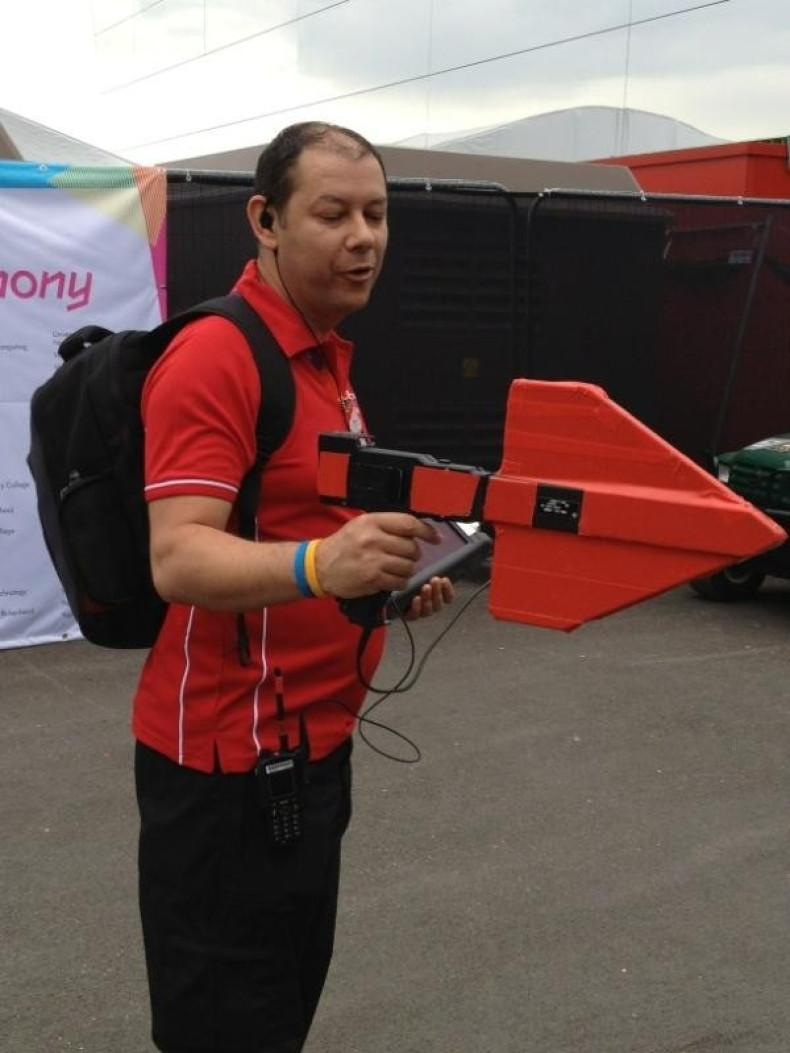 The ban on personal Wi-Fi hotspots at official Olympic venues was first made public in an online document listing items that cannot be taken into official venues. Dedicated Wi-Fi hotspot devices are banned from being taken into events and smartphones that can be used to tether other devices to a mobile connection must have that feature turned off.
It was not clear how Locog planned to enforce the ban but the image above seems to show it is taking the ban seriously. However, the Olympic organiser was unable to say for sure this man was officially detecting Wi-Fi signals on its behalf.
"We are looking into this and we are waiting for clarification from the park. Obviously this is a massvie opperation and we don't know everything that is happening at the park so we are waiting for someone there to update us," said a Locog spokesman.
The image was first posted online on Twitter. "Something you won't see on TV, this is the Olympics Wi-Fi Police. They seek unauthorized wifi signals & shut them down," said Twitter user Sadao Turner Esq, who posted the image.
Some entrances to the Olympic Park also have signs showing items that must be passed by Locog before they can be used. Devices must carry an official tag to be allowed inside.
These appear to be aimed at members of the broadcast media and the list includes walkie-talkies, wireless cameras and microphones and Wi-Fi access points.
"Failure to comply with this arrangement may result in equipment being removed from the event," the sign warns.