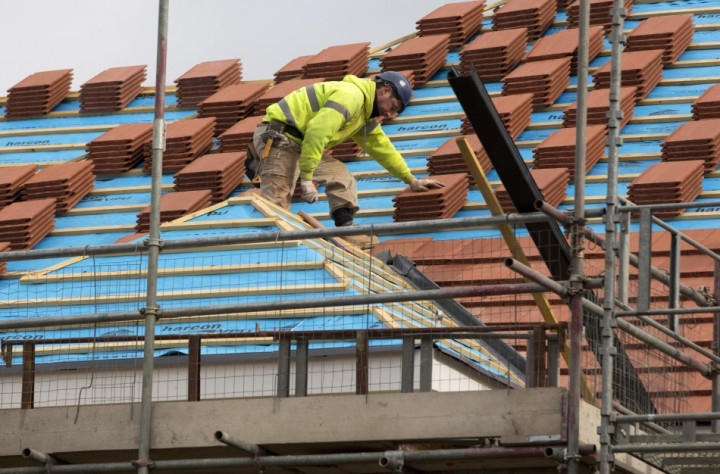 Barratt Developments plans to build 2,000 new homes a year in London as the capital struggles to get to grips with its housing crisis.
House prices have soared in the city because of a lack of supply in new affordable homes and the spillover from foreign investment in ultra-expensive central London properties.
Construction giant Barratt, one of Britain's biggest residential property builders, laid out the target as it announced a new joint venture with British Land for 463 homes, a 160 room hotel, and retail and office space at Aldgate Place by the City of London. Work will start at the beginning of 2014 and the project should have a gross development value when completed of around £250m (€290m, $384m).
On top of that, Barratt has also secured planning permission for 645 homes, a new Sainsbury's store and c. 27,000 square feet of retail and office space on a site in Nine Elms. It is a joint venture with housing association L&Q and will have a GDV of £425m.
"Our Barratt London business is expanding fast and we are now working on £2bn of new developments with four JV partners - British Land, L&Q, Morgan Stanley Real Estate Investing and Metropolitan Housing," said Mark Clare, group chief executive
"We are planning to deliver 2,000 new homes a year in London and our technical capability to deliver complex schemes in the capital is providing us with a competitive edge in securing new business."
House Prices Soar
Nationwide reported in its monthly index for June reported that London's average house price hit an all-time high, with the gap in prices between the capital and the rest of the UK at the widest it has ever been.
In London, prices have risen 5.2% year-on-year in June, while the Southeast has seen an increase of 3% in the same period. London's average house price was £318,214. House prices across the country lifted 0.3% on the month and were 1.9% higher than in June 2012, sitting at an average of £168,941.
Government credit easing schemes, such as Funding for Lending and Help to Buy, have made it easier for consumers to access mortgages. Ministers argue that by increasing demand in the housing market, housebuilders will react to market forces by increasing supply.
However critics say that there is no guarantee supply will improve organically and the government risks blowing a new property bubble, with London being particularly affected, unless it invests directly in building enough new homes to match demand.