London mayoral election 2016: Are these the six solutions to the city's housing crisis?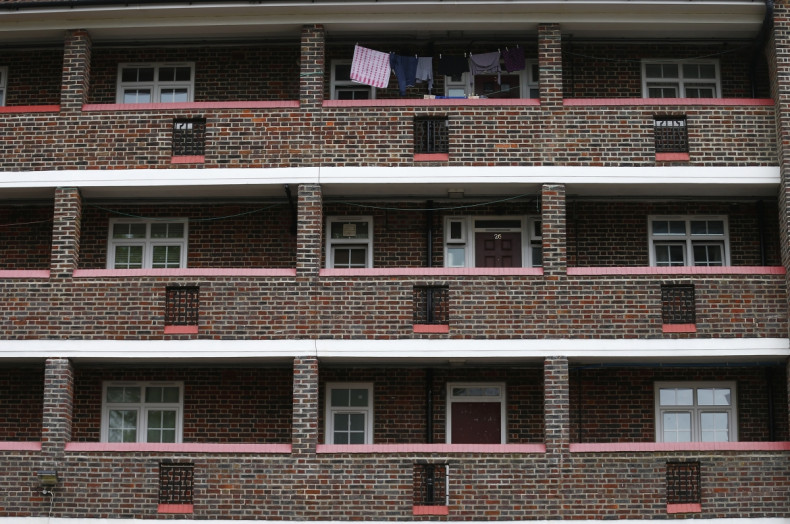 Housing is the single most important issue in the minds of voters as they prepare to vote in May's mayoral elections to decide the successor to the incumbent, Conservative Boris Johnson. There is a serious shortage of housing in the city which is driving up rents and house prices.
City Hall estimates London's housing needs 50,000 new homes a year, but housebuilding is running at around half that. Figures from the Office for National Statistics (ONS) show that, between 2005 and 2015, private rents in London jumped up by 35% on average. For England, this increase was just 23%. And over the same period, London's average house price rocketed 88% to £531,000. By comparison, England's average lifted 49% to £301,000.
There are several candidates running for London mayor, but the election is really a two-horse race between Sadiq Khan for Labour and Zac Goldsmith for the Conservatives. Both have made housing policy a priority, in particular getting more homes built for Londoners.
But how can the next mayor achieve that? A new report from the Centre for Policy Studies (CPS), a conservative thinktank, has come up with six ways that the next mayor can solve the city's worsening housing crisis. Here are the suggestions in the report, written by Daniel Mahoney, head of economic research at the CPS.
Reasonable affordable housing targets for developers.
To secure planning permission, developers are often obliged to make a portion of their project affordable housing for sale or rent. There is a belief that developers have been given an easy ride by local planners, who allow them to minimise their affordable housing quotas, just to get work started and improve housebuilding statistics. Khan is pledging to set a citywide 50% target on this issue so that half of all new homes in the city are classed as affordable. But the CPS is sceptical. Its report said:
Affordable housing requirements are necessary in London, but targets should be set at a level that incentivises development of housing. The 50% affordable housing target proposed by Sadiq Khan, for example, would be ineffective and counterproductive by reducing housing development across London.
No rent caps.
Some campaigners want rent controls to help tenants struggling with housing costs in London by stopping landlords hiking up rents each year. But the CPS disagrees, and argues this would make things worse, not better:
While rent caps may appear to be a popular solution to the capital's high rental costs, the policy represents a treatment of the symptom rather than the causes of the housing shortage. London's high rents are caused by a lack of supply. Academic studies suggest that a combination of tight planning laws and long development processes have raised rental and housing costs between 35% and 40%... Rent caps would likely also have an adverse impact on the supply of good quality rental homes in London.
Using public land for housing.
There is lots of publicly-owned land around London which could be developed on but is held by bodies such as TfL. This should be a priority, says the CPS:
There is still a shortage of development on publicly owned land. Small developers, for example, claim that acquiring public land for development can take between two and four times longer than acquiring private land. The new Mayor will need to campaign for a more efficient use of surplus public land. It is encouraging to see that both Sadiq Khan and Zac Goldsmith have prioritised the use of public land for housing development in London.
Expanding and improving London's transport network.
Relieving some of the pressure on inner areas of London may come by improving transport connections to outer areas, where there is more affordable housing and space to build. By making it easier for commuters to connect to the centre, where they work, you expand the housing options they have and effectively make the city larger — and open up new space for development. The CPS said:
The proposed Crossrail 2 route is a prime example of the potential for new transport infrastructure to provide opportunities for housing development in London and beyond.
Free up green belt land for housing development.
The green belt is protected land surrounding London on which it is very hard to secure planning permission to build. A lot of that land has no environmental use, such as that which is intensively farmed. Neither Khan nor Goldsmith are open to green-belt development, however, and the CPS believes they should think again.
22% of land within London is currently classified as green belt and 60% of this area is within a 12-minute walk of an existing rail or tube station. Local authorities should review green-belt sites near transport infrastructure that are of poor environmental or civic value, with a view to opening up for development. But both Sadiq Khan and Zac Goldsmith are committed to not building on any green belt. This will only reduce the prospective supply of homes in the Capital, and therefore continue the pressure on prices.
Use 'housing zones' to relax strict planning rules.
As part of his housing strategy, Boris Johnson has identified 20 housing zones across London. Building of homes in these areas will be supported by a range of planning and financial measures. Unlike traditional funding programmes, they are area-focused and bespoke to suit each location to significantly expand the number of homes being built.

These housing zones are ideal for the Centre for Policy Studies' proposed Pink Zones, policy which would introduce simplified local planning, allowing developers to bypass many regulations and boost building. Support for these Pink Zones should be mobilised from landowners, local authorities, residents, employers and builders.