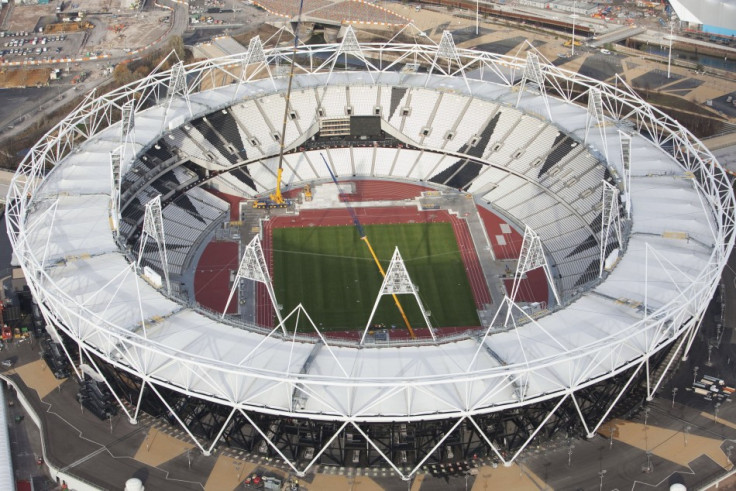 The £27m opening ceremony for the London 2012 Olympic Games will be cut by half an hour over fears of inadequate security and the possibility that spectators will be stranded and unable to get home.
The huge spectacle, masterminded by Slumdog Millionaire director Danny Boyle, will be trimmed down to three hours to ensure the 80,000 fans will be able to use public transport if the ceremony overruns.
There is also concern that the ongoing security shambles involving G4S will mean that more time will be needed to safely usher people out of the Olympics Stadium in Stratford, east London, on 27 July and that they may miss the last buses and trains home.
A sequence involving stunt bikes has been scrapped and several events have been shortened.
The ceremony will see the stadium transformed into a traditional British countryside scene, complete with live farmyard animals.
A source told the Sun that the cut was another result of the G4S security farce, which emerged after revelations that the company can guarantee only 4,200 of a promised 10,400 security workers for the games.
The source said: "The show has been cut because of fears that the checkpoints couldn't cope with the huge rush in and out of the stadium.
One billion-strong TV audience
"It's not just crowds of fans, athletes and performers G4S and our soldiers will have to cope with - it's dozens of live animals as well."
A spokesman for organising committee Locog played down the security fears, saying the cuts were just to ensure spectators will make it home.
He said: "Performers are rehearsing sections and transitions to ensure they are as tight as possible. This is normal in any production, whether it be theatre or ceremonies.
"We need to make sure the show comes in on time to make sure spectators can get home on public transport, so we have taken the tough decision to cut a small stunt bike sequence of the show.
"We will be paying contracts in full and giving full credit in the programme. The show is set to finish between 12am and 12.30am."
The ceremony is expected to have a worldwide TV audience of one billion and involve some 10,000 performers and 16,000 athletes.
The head of G4S, Nick Buckles, told the home affairs committee that it still intended to claim its £57m management fee for Olympics security despite the ongoing staffing concerns.