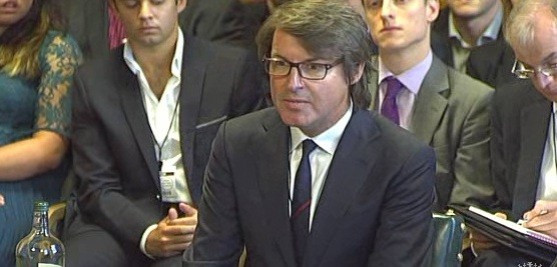 Nick Buckles, the head of G4S security group, has told a government committee that the company would still claim its £57m management fee for Olympics security despite being embroiled in a growing scandal over major staffing shortfalls.
Buckles told the home affairs select committee that the company, which has managed to provide only 4,200 of its promised 10,400 workers less than two weeks before the start of the London 2012 Olympics, was still providing enough of a service to get paid.
In heated questioning MPs repeatedly expressed their frustration at the scale of the company's mismanagement of the contract with Olympics organiser Locog. The scle of the problem caused home secretary Theresa May to announce that an additional 3,500 military personnel would be drafted in to secure the games.
Committee chairman Keith Vaz asked: "Why not just waive the management fee? You've clearly not managed at all."
Buckles, who admitted that he did not know the fee for the contract and had to be informed by account director Ian Horseman-Sewell, replied: "It's part of the contract that we have had to provide management for the last 18 months. We still expect to deliver a significant number of staff for the Olympics."
Vaz replied: "I find that astonishing."
Buckles admitted that he regretted signing the contract with Locog. He stressed the company did not take it for financial gain, but "ironically" to boost its reputation.
He said that the company would pay all costs incurred by the military and police, including the cost of their accomodation. Vaz siad he would be held to that promise.
Humiliating shambles
Buckles revealed that he first became aware of the full scale of the problem on 3 July when he was on holiday and informed that the company was struggling to get the full quota of trained staff together. He said that Locog were informed of the shortfall on the same day. Theresa May claimed the Home Office only became aware of the problems on 11 July.
MP Nicola Blackwood asked: "On a contract of this scale, can you explain why you would wait eight days to inform the government?"
Buckles replied that a working party had been set up to work through the issues but that the company remained confident that it would make its quota until July 11, when he realised that it would fall thousands short.
The resulting questioning drew focus on to G4S's flawed "backend" recruitment and training process, which left the company completely unaware of its capabilities until a matter of weeks before the event.
Labour MP David Winnick said: "It's a humiliating shambles for your company."
Buckles replied: "I can't disagree with you."