Rio de Janeiro still doesn't feel like it has been properly ignited with Olympic fever. At the Olympic Stadium we are so isolated from the other venues that unless Usain Bolt is running there is literally hardly any atmosphere whatsoever. It is interesting what one big star can do to a venue.
London almost spoiled everyone's perception of the Olympic Games. I was in Seoul, Barcelona and Atlanta, London was a unique. Those people who tuned in for the first time four years ago will think that is how the Olympic Games are; filled stadiums all the time and massive support. The reality is that doesn't actually happen that much, so for me Rio is what we would normally expect.
Despite the unfortunate news of the unnamed Team GB athlete being robbed, I have not sensed any undertone of animosity while in Rio, and I don't think any of the BBC team have either. We haven't experienced anything like that. We're often working quite late at night and there doesn't seem to be any kind of stress, strain or anxiety. Sometimes you hear a couple of gun shots in the distance, but you can't tell if they're gun shots or firecrackers on nights of celebration.
Great Britain have kept pace with the world
After five world records in the athletics competition, I have been surprised by the level of performance. At the world championships we struggled for records. We've been desperate to see them in the Olympic Stadium and the athletes been able to do that. It is unbelievable what the Olympic Games can do to get people motivated to produce their best and go beyond. It has been fantastic to witness.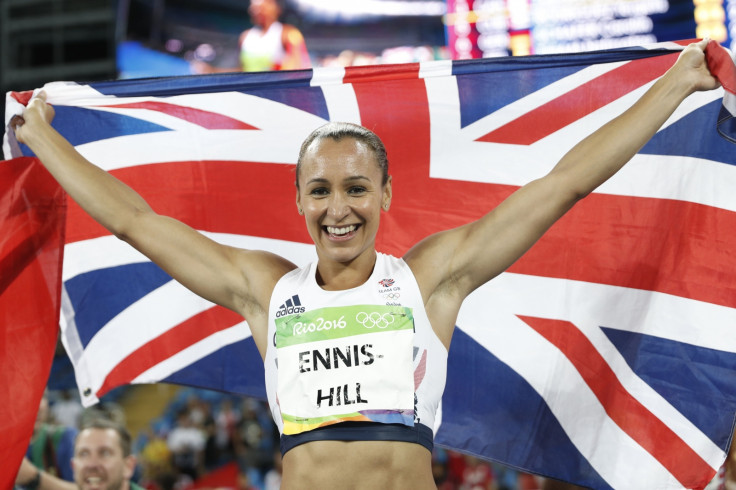 Generally Great Britain's athletes have matches expectations. But there have been some let downs, which you would expect – you always have that catch 22. Sophie Hitchon in the hammer was just brilliant to see her win that bronze medal. Those are the kind of stories you want to see; a brand new event for a British athlete to be successful in. Not since Tessa Sanderson and Fatima Whitbread have we had GB athletes exceling in throwing events, so it is a massive breakthrough.
London World Championship would be perfect send-off for Jess
I always wanted to retire complete healthy, that was the first thing I wanted to do so I never wanted to retire injured. I always felt that if I retired injured I was always feel like I wasn't quite finished. The other thing was I was enjoying training more than competing. I wasn't excited about it anymore so it was at that stage I knew I had to get out of this game. I never wanted to not making finals.
Initially I wanted to retire after the European Championships in 2002 in Munich. But the people said to me 'what about going to the indoor championships in Birmingham?' And I thought that would be a nice place to retire; home turf, home track and your friends and family can watch you. For Jessica Ennis-Hill, it seems like next year's World Championships in London is the perfect place to end her career.
It's hard to ask someone after they have won an Olympic silver medal if they want to retire; she may not actually want to. The question has to be for her 'can I come back and put in the hours?' If the answer is yes then she will soldier on to London. I see no reason why can't come back stronger and win the world title.
A relaxed Bolt is a brilliant Bolt
I feel the main difference between the Usain Bolt of 2016, from 2008 or 2012 has been he has been enjoying it a lot more. Every single race he is really cool, calm, he's worked hard, had limited time off and that is going to be the key for his success. When he goes into every race he knows he can produce his best and when Bolt produced his best then no one can get near him.
But I don't think you can compare what he's doing in Rio to Beijing or London. His goals are very different. We were mesmerised by him in Beijing, now we're expecting him to produce these performances so the badge he wears is very different. For me it is great to marvel over a superstar of sport and athletics. We won't know what we've lost until he's gone.