Nafissatou Thiam of Belgium has won the gold medal in the women's heptathlon event, ending Jessica Ennis-Hill's reign as she settled for silver.
21-year-old Thiam took a commanding lead after superb scores in the long-jump and javelin events, leaving Ennis-Hill needing to record a new personal best in the final 800m event to stand any chance of overhauling her.
Despite running a season's best time, her efforts fell just short, however, with Thiam sealing the gold medal after an inspiring two days of competition.
Thiam finished with a winning score of 6810, with Ennis-Hill recording 6775 ahead of Canada's Brianne Theisen Eaton, who scooped the bronze medal with 6653. Katarina Johnston-Thompson finished in sixth place with 6523 points.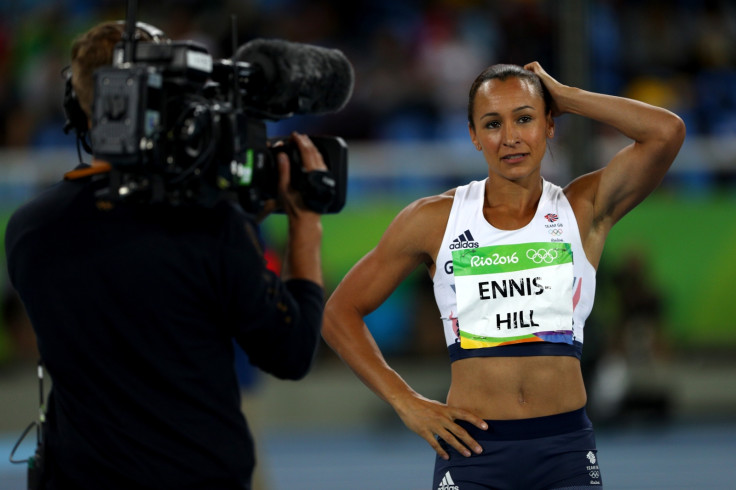 Ennis Hill's score would have been comfortably good enough for gold in London four years ago; a testament to Thiam's remarkable campaign.
The Belgian led by five points ahead of the two final events after delivering a stunning personal best of 6.58m in the long-jump with Ennis-Hill and Johnson-Thompson in second and third respectively.
The defending champion looked to have taken a huge step to closing that gap after throwing a 45.91m in the javelin. But Thiam, despite nursing an injured shoulder with only one throw in her, emerged to eclipse that with an extraordinary 53.13m to put Ennis-Hill back in the shadows.
Chasing the dream of becoming the first woman to win back-to-back track and field gold medals, Ennis-Hill needed to win the 800m by 9.47 seconds. The 30-year-old comfortably won the seventh and final event, but her time of 7.47 seconds meant Thiam could not be hauled back.
Day eight of competition Rio had the tantalising prospect of a repeat of London 2012's Super Saturday, with Mo Farah and Greg Rutherford also attempting to defend their titles won on that magical afternoon four years ago.
Farah managed to do just that, sealing victory in the 10,000m to win his third Olympic gold medal. Rutherford however fell short, winning a bronze medal after a thrilling long jump final won by Jeff Henderson of the United States.