The Dutch royal family have been regular attendees at the Rio 2016 Olympics, with King Willem-Alexander and Queen Maxima enjoying numerous sporting events where they have demonstrated their great chemistry with much laughing, joking and flirting with one another.
But the royal couple of 14 years restrained their tactile behaviour in front of their brood on Wednesday (17 August) as they beheld round two of the Equestrian Jumping games with their three daughters, Princess of Orange Catharina-Amalia, Princess Alexia and Princess Ariane.
The fair-haired family were engrossed by the event held at the Equestrian Centre in Rio, with 11-year-old Princess Alexia taking pride of place next to her father Willem-Alexander in the audience.
The 49-year-old Netherlands monarch wore the same Rio Olympics orange jacket he has worn to every other event to showcase his sporting enthusiasm.
Her lookalike sisters – eldest-born Catharina-Amalia, 12, and youngest Ariane, 9 – sat either side of their glamorous mother Queen Maxima, who has been making an impression with her vibrant zeal for the Olympics and avant-garde fashion choices.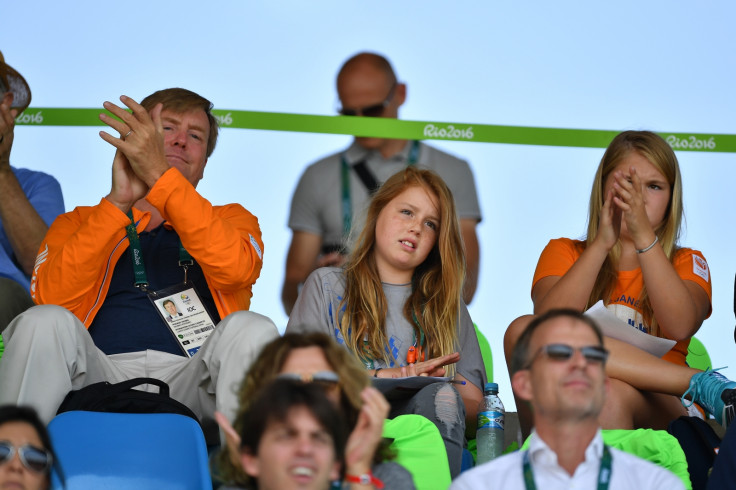 For Wednesday's equine event, 45-year-old Argentinian-born Maxima – who is the first Dutch queen consort since 1890 – dressed casually in an effortlessly chic black sweatshirt with red and black printed trousers. She put her trademark bohemian spin on the look with a woven fedora hat, tortoise shell sunglasses and big statement brown and blue earrings.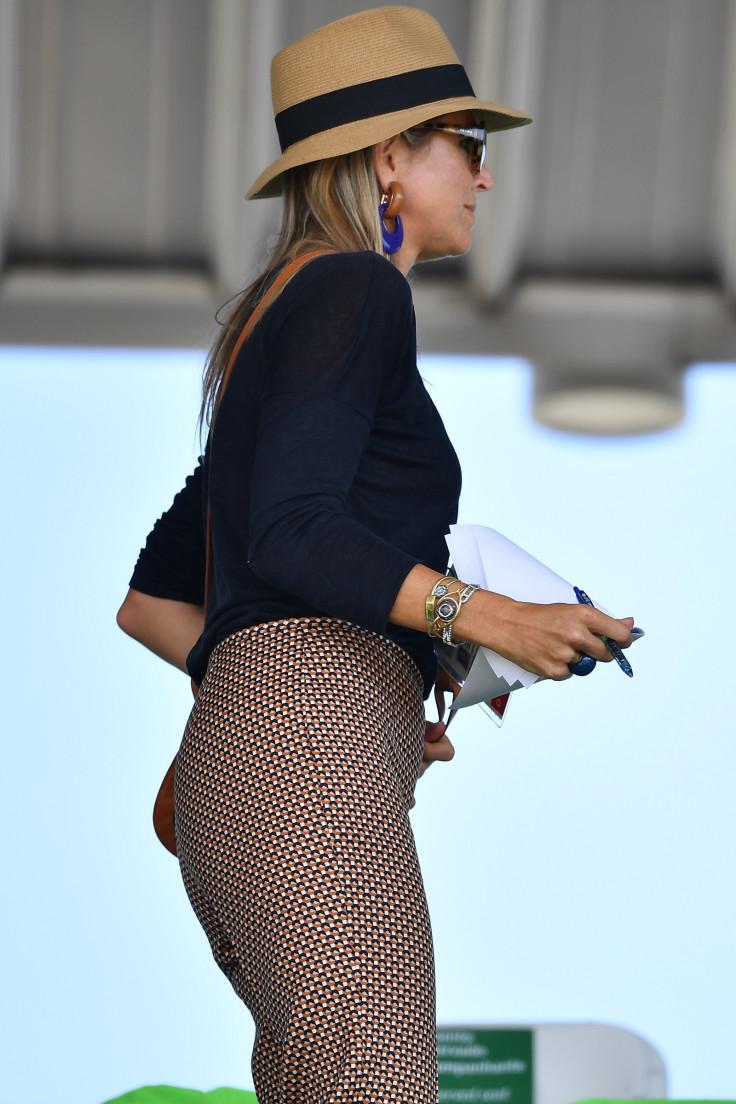 The royals could have been any other family as they blended into the crowd, and have enjoyed a string of Olympic events including the gymnastics, where they supported Netherlands' Sanne Wevers on her gold medal. Maxima later congratulated the athlete on winning the women's balance beam event final.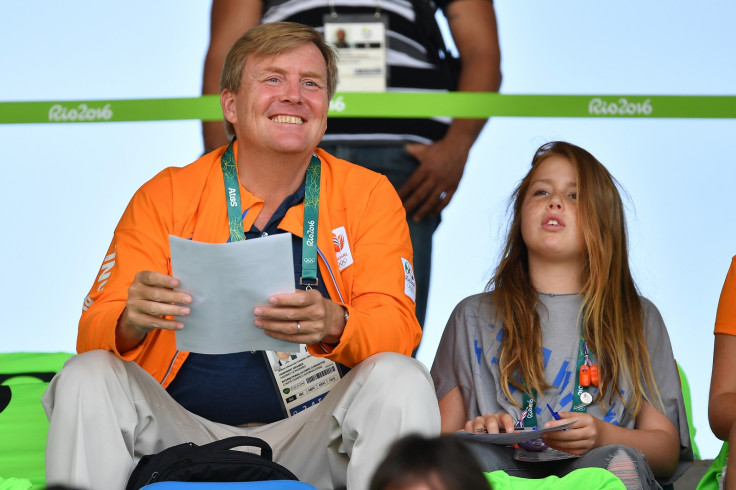 The pair have been spotted in fits of hysterics at the hockey, swimming and sailing Olympic events - exuding excitement for the quarter final hockey match between the Netherlands and Argentina on Monday (15 August.) where their homeland won 3-2.
Maxima and Willem-Alexander – whose initial marriage plans caused controversy in the Netherlands due to Maxima's father Jorge Zorreguieta's involvement as a cabinet minister during the National Reorganisation Process – seem more loved up than ever with their demonstrative displays of affection.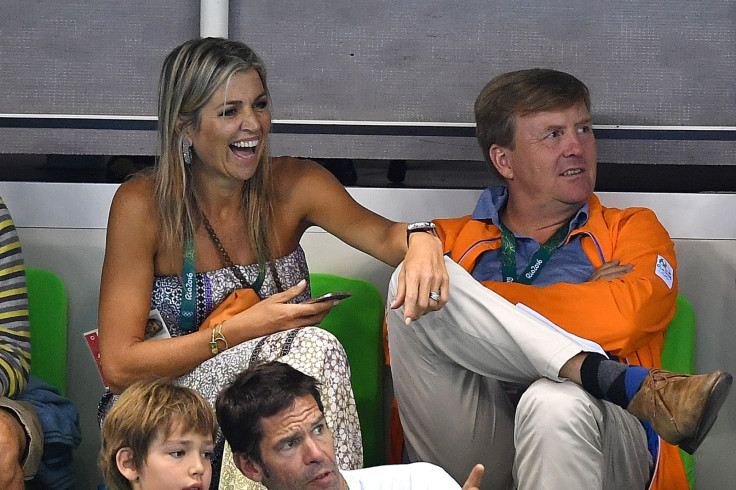 Their upbeat appearance at the Rio Olympics comes just weeks after a Dutchman was sentenced to 30 days in jail for insulting King Willem-Alexander. The 44-year-old convict, who remains anonymous, posted a message on Facebook in April 2015 branding the king a murderer, rapist, "oppressor" and thief.
Judge Sylvia Taalman claimed he had "damaged the dignity of the king" and that his behaviour "is not acceptable in our society" in a written verdict under a rarely enforced 19<sup>th century law.