Cult vampire flick The Lost Boys is set to make a comeback on the small screen. The CW has officially ordered an anthology series adaptation, based on the 1987 movie starring Corey Feldman and Kiefer Sutherland. While that news alone should satiate fans of the horror comedy genre, this next part is even better... the new take on the original movie is being developed by iZombie co-creator Rob Thomas!
Directed by Joel Schumacher, The Lost Boys centred around two brothers named Michael (Jason Patric) and Sam (Corey Haim), who move from Arizona to California with their recently divorced mother (Dianne Wiest) in order to shack up with their grandfather. Shortly after arriving, Sam bonds with two other boys, while Michael turns his attention to Star, a girl he's grown fond of.
Before long however, he realises that Star is under the influence of David (Sutherland), the charismatic but dangerous leader of a gang of young vampires with a penchant for motorbikes. Drawn to their lifestyle, it soon falls to Sam and his new friends save Michael and Star from the undead.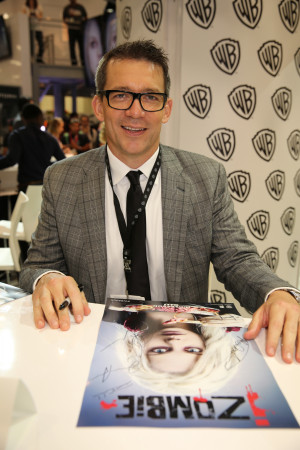 According to Deadline, the network is intending for the show to run for seven seasons, with each instalment depicting a decade in the overall timeline. The first season will reportedly be set in San Francisco - the film was set in the fictional California beach town of Santa Carla – beginning in the year of 1967. With each season, the era, villains, setting and human characters will all change while the 'forever-young,' immortal vampires will remain very much the same.
Considering that the show's pilot will be set twenty years before the events of the movie, the first couple of seasons should essentially act as a prequel to what fans have already seen of the characters, while the seasons that follow will serve as sequels.
For more entertainment news follow A-List on Twitter @Alistinsider