The Big Lebowski became a cult classic after its 1998 release. While it didn't exactly make a killing at the box-office, earning $46.2m worldwide (£31.7m), it found a passionate following when it was released for home entertainment. Fans have been clamouring for fillmakers Joel and Ethan Coen to revisit the characters for a sequel.
However, back in February, the brothers candidly told Variety that a follow-up movie was off the cards. So it's surprising to learn now that John Turturro, who starred as egocentric, fellow bowler Jesus Quintana in The Big Lebowski, may be developing a spin-off movie.
According to Birth. Movies. Death, sources close to Turturro's picture Going Places (which is currently filming in New York), have suggested that the movie will be based around his character in the original, despite the Coen's previous claims that seeing Jesus on the silver screen again was unlikely.
It had been assumed that the mysterious film was going to be a remake of the 1974 comedy-drama Les Valseuses, which was known outside of France as Going Places itself. Turturro and Bobby Cannavale were reportedly set to play two petty crooks, who rope a woman (Audrey Tautou) into their criminal activities, while Susan Sarandon was also believed to be making an appearance as an ex-con who joins the gang.
But if these new reports are to be believed, then the film will certainly not be a remake but rather based on an entirely different movie altogether.
For those unfamiliar with The Big Lebowski, the film sees Jeff Bridges play laid-back burnout Jeff 'The Dude' Lebowski, who just so happens to have the same name as a millionaire whose wife Bunny (Tara Reid) owes dangerous people a lot of money. When two hired goons get sent out to retrieve what's theirs, they stumble across the wrong Lebowski and despite realising that they've attacked the wrong guy, urinate on The Dude's rug.
Seeking compensation for his soiled rug, The Dude unexpectedly accepts a one-time job with a high pay-off and enlists the help of his bowling buddy, Walter (John Goodman), a gun-toting, Vietnam veteran with anger issues. But deception leads to more trouble, and The Dude and his friends soon find themselves in an underground world of pornography, crime, empire tycoons and German nihilists.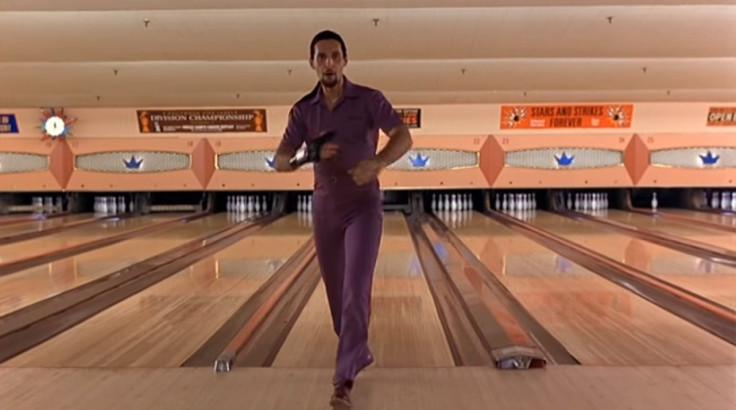 For more entertainment news follow A-List on Twitter @Alistinsider