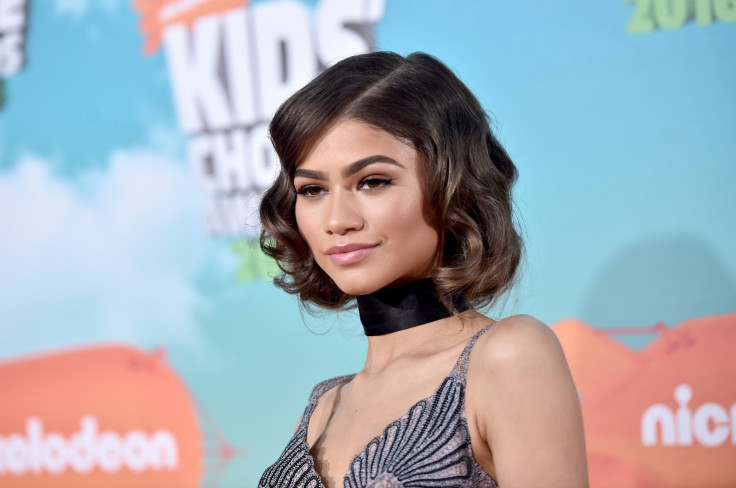 Shortly after singer-turned-actress Zendaya was cast in anticipated superhero movie Spider-Man: Homecoming way back in March, it was suggested that she was playing a character named Michelle, which led many Marvel fans to believe she would appear as a younger version of Peter Parker's friend in the comics, Michelle Gonzales. The Wrap is however reporting that the Disney Channel star is actually playing a much more well-known character in the folklore: Mary Jane Watson.
First introduced on the big screen in Sam Raimi's original trilogy in 2002, Watson is undeniably Parker's best-known love interest, even though Gwen Stacy was his first, and was played by Kirsten Dunst (opposite Tobey Maguire) in the debut trilogy. According to Vulture, Michelle's real identity was a twist meant to be revealed towards the end of the stand-alone film when she asks Parker (played by Tom Holland) to call her MJ, the nickname that Mary Jane often went by in previous films, but it appears as if the cat may be already out of the bag!
While some fans may not be pleased with the revelation, given that race-bending has become somewhat of a controversial subject within the MCU, Twitter has erupted with praise for the casting. American writer Shaun King took to the social media platform to write: "My girls and I are huge Spider-Man fans and we are so amped that @Zendaya is going to be the new Mary Jane! So cool! Game changer," while another wrote: "50 yr old Spidey fan here. Zendaya is gonna do just fine. Be hush, haters."
Marvel Studios are producing and rumoured to have complete creative control over Homecoming, with Sony still officially owning the rights to the popular comic book superhero. Sony's Amy Pascal and Marvel's Kevin Feige are also on board as producers. Not only will the film mark a new beginning for the Spider-Man franchise but it will also be the fourth instalment when it comes to the MCU's Phase Three, following on from recently-released Captain America: Civil War and expected titles Doctor Strange and Guardians Of The Galaxy Vol. 2.
Directed by Jon Watts, Spider-Man: Homecoming also star Marisa Tomei as Parker's Aunt May, Michael Keaton as villain Vulture and Robert Downey Jr as ... you guessed it ... Tony Stark aka Iron Man. Written by John Francis Daley and Jonathan M. Goldstein, the film began shooting back in late June in Atlanta, Georgia and is scheduled to be released in the US on 7 July 2017 and the UK on 28 July.
For more entertainment news follow A-List on Twitter @Alistinsider