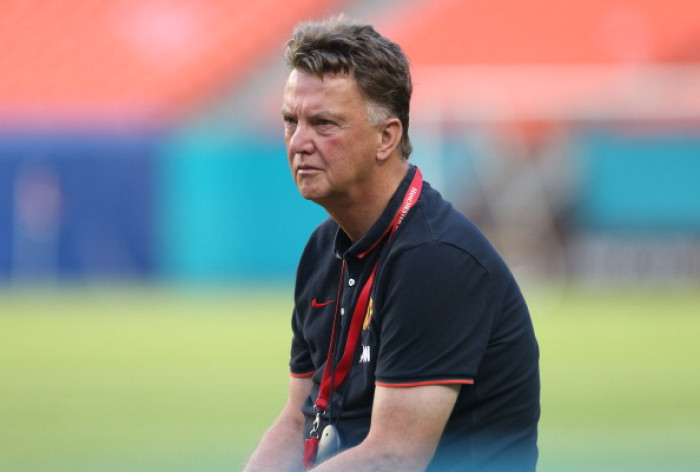 Manchester United manager Louis van Gaal will decide which players he wants to keep at Old Trafford after the club's International Champions Cup final against Liverpool.
The Dutchman has been handed a reported £150m war chest to rebuild United after David Moyes' disastrous term in charge.
United have already signed Ander Herrera and Luke Shaw for a combined total of £60m and are expected to make further signings before the transfer window slams shut on 31 August.
Van Gaal said he wanted to use the club's pre-season tour of America to assess what areas of his team needed strengthening and which players he wanted to keep with him at United.
But with the ICC tournament coming to a close in the early hours of Tuesday morning with United taking on rivals Liverpool, van Gaal's attention will turn to which players he wants to sell.
"I shall make judgements after this tour because I have let all the players play and I know more than I did before the tour," van Gaal said at a pre-match press conference.
"It's a little bit soon to judge but in football you have to judge. You always have to give a chance to the player to make a transfer [to leave] when you see that his chances of playing are not high. You have to say it in advance because 31 August is too late. I shall say to the players what I think after this tour but not to you [the media]."
Players considered to be playing for their United futures include defender Chris Smalling, Nani and Javier Hernandez.
Defender Smalling, 24, has been touted as a possible makeweight in a move for Arsenal defender Thomas Vermaelen while Nani has been linked with Italian clubs Inter Milan and Juventus.
Hernandez, who scored United's third goal in a 3-1 victory over Real Madrid in Michigan on Saturday, has also stirred interest from abroad.
One potential casualty whose stock has risen on the tour is winger Ashley Young. The 29-year-old has been one of United's best performers in the US and is set to feature again against Brendan Rodgers' side.
Van Gaal has spoken of his desire to add defenders to the United ranks, with Borussia Dortmund centre half Mats Hummels continually mentioned with a move to Manchester.
However, the pursuit of Juventus midfielder Arturo Vidal has simmered, with Juve appearing to have won the battle to keep hold of the Chilean.