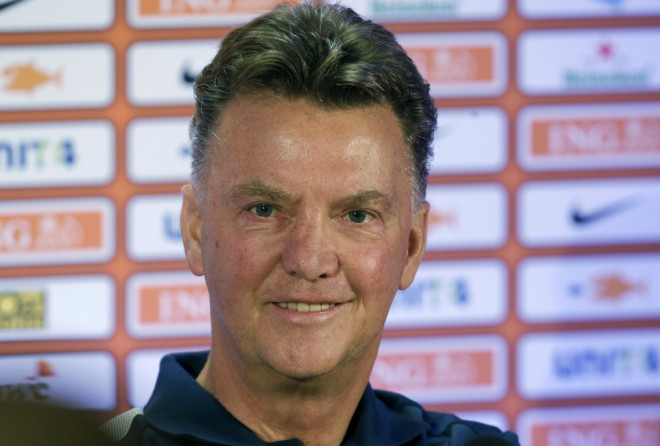 Netherlands boss Louis van Gaal believes that he might not be the next Manchester United manager.
The Dutchman is plying his trade with the Netherlands national side and will end his term after the World Cup campaign in Brazil.
He has already expressed his decision to step down from his current post and has been strongly linked to take over the Old Trafford job.
Van Gaal earlier confirmed his interest in becoming the new United boss after the club relieved David Moyes from his position in April. Ryan Giggs is the interim manager at Old Trafford and will be in charge of his last game of this season against Southampton on Sunday.
The former Barcelona and Bayern Munich manager says that he has not yet reached an agreement over taking the United's managerial job. Van Gaal also went on to admit that he is unsure if he will be Moyes' successor at Old Trafford as their next permanent manager.
"We have not reached that stage yet [of signing a contract]. It's not even clear if we will reach that stage. One has to wait. Some of the things that have been suggested are absolutely untrue," the Metro quoted Van Gaal as saying.
Meanwhile, Javier Hernandez has revealed that he is proud to play under Giggs in the final four games of this season.
"I expressed myself when Sir Alex was here - I was a player for Sir Alex Ferguson. I'm going to be one of the players for Giggsy," Hernandez told United's official website.
"You never know if he's going to stay next year or if we will bring in another manager but, if Giggsy stays or not, it's been unbelievable to play for him. There are not enough words to describe it."
Giggs was given the Lifetime Achievement Award earlier this week. The Mexican international was full of praise for Giggs, who received appreciation from the legends of the game like Pele, Michel Platini, Eric Cantona, Alessandro Del Piero and many more.
"It's unbelievable. There are no words to describe him. Like all the personalities in the video said, very important people for the game, they spoke really well about him. What he has done [in the game] is unbelievable," he added.