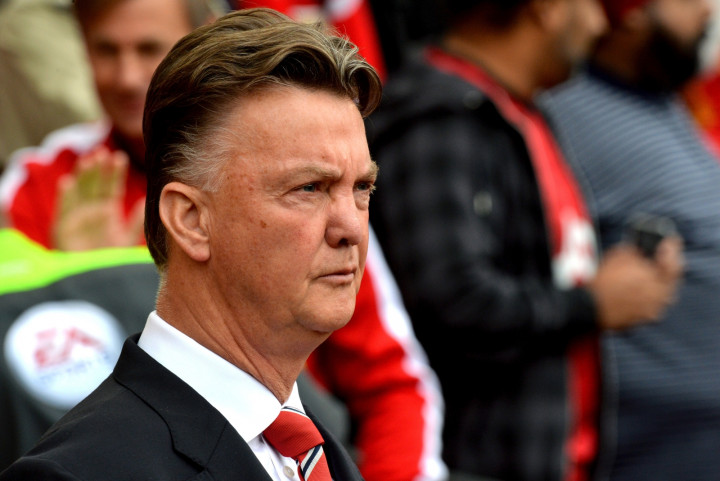 Louis van Gaal believes that rebuilding Manchester United from their present state can take up to three years, having failed to extract the desired results during his first year at the club.
The Red Devils are currently in tenth spot, having taken only two points from their last three games against West Bromwich Albion, Chelsea and Manchester City. The Dutchman's arrival had brought a ray of hope for United fans, who were disgruntled by the level of performance displayed under David Moyes, who was severed of his services before the end of last season.
Van Gaal's performance with an under-equipped Netherlands side had raised the bar, but the veil was lifted as his team started their campaign this season. The Dutchman had asked reporters to question his ability at the end of three months, a period in which they have gone from bad to worse, conceding five against a newly promoted Leicester City side and failing to put in the consistency demanded of the 20 time Champions.
The former Barcelona and Bayern Munich man is now trying to ease the pressure from his shoulders by stating that he has signed for United on a three-year period, the whole of which will be used to bring the Red Devils back to the pedestal they most deservedly belong.
"I said from the beginning when we won every game in the United States [on tour] that the process shall take more than one year – it will take three years, I hope, because that is always dependent on a lot of things," Van Gaal said.
"It is a process. [In] all my press conferences I am always saying the same but with other words. I cannot say when the results are coming. When I did it with Bayern Munich it was 8 December but it could be 1 February here, but it doesn't matter because it is a three-year process. I have signed for three years."
"That is based on ... the belief in yourself and the players and the staff. But you can think differently and believe differently. I cannot speak for him [Moyes]. I can only speak for myself," he concluded.