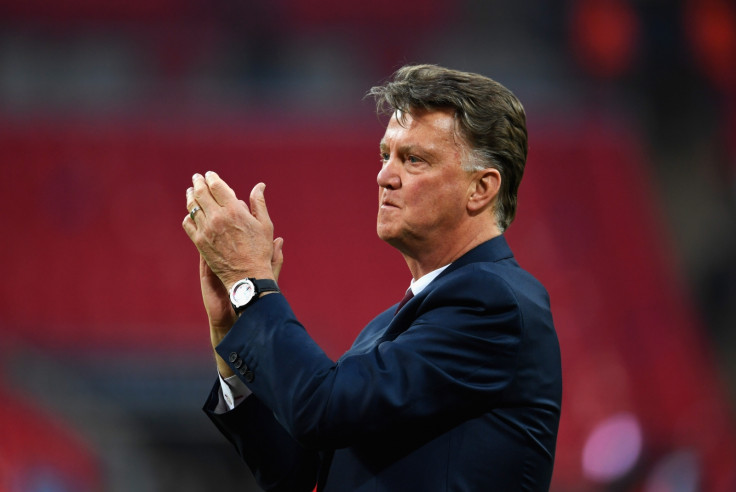 Louis van Gaal's pedestrian and largely forgettable two-year reign as Manchester United manager finally came to an end today (23 May), with the uncompromising Dutchman departing 12 months ahead of schedule. Despite "LVG" leading the club to their first FA Cup triumph since 2004 with a narrow extra-time victory over Crystal Palace at Wembley at the weekend, a decision was taken after another underwhelming Premier League campaign during which the 20-time champions only briefly threatened to overhaul Manchester City before crossing the finishing line in fifth.
With the dust now settling on Van Gaal's limp tenure and the hugely successful, if persistently volatile, Jose Mourinho waiting in the wings after years of publicly courting the United hotseat, just how did Van Gaal come to be so unpopular at Old Trafford? IBTimes UK takes a look at where it all went wrong...
Turgid playing style
This is rather stating the obvious, but the key issue that led to the stubborn Van Gaal's demise was a thoroughly tedious style of football and an apparent reluctance to deviate from his established "philosophy". Favouring a monotonous system involving plenty of stale possession that seemed to curb any attacking instincts, he presided over a succession of exceedingly dull performances that saw United end the season with their second-lowest Premier League points tally and a club record for the fewest goals scored (as per Sky Sports).
These chronic problems in front of goal particularly manifested themselves on home soil, where the club scored only 27 times in 2015-16 and routinely struggled to make any real first-half impact. Having already endured David Moyes' unsuccessful 10-month stint in charge, this struggle to create chances angered an entitled fanbase that had grown accustomed to Sir Alex Ferguson's imposing and wildly successful system that was famous for its effectiveness, flexibility, goals and exciting late drama.
Transfer policy
Despite frequent criticisms regarding the questionable transfer prowess of executive vice chairman Ed Woodward, Van Gaal cannot use a lack of financial backing as mitigating circumstances for his failure to succeed. After being named as Moyes' permanent successor in May 2014 following the interim reign of future assistant Ryan Giggs, he was permitted to lavish in excess of £250m ($363m) on new signings in order to develop an admittedly average playing squad as he saw fit.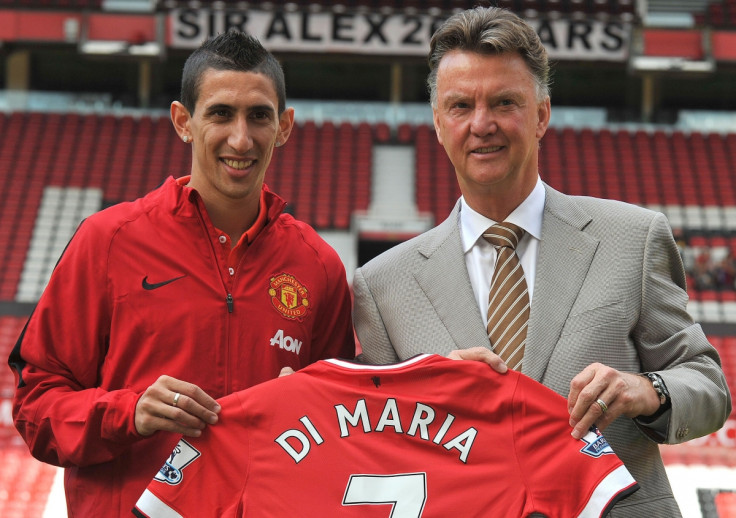 A British record £59.7m of that kitty was spent to sign Angel di Maria from Real Madrid, yet the nimble Argentine playmaker never settled in his new surroundings and left for Paris Saint-Germain just a year later amid criticisms over the manager's tactics. Anthony Martial has unquestionably proved a success story after many questioned his extravagant price tag, yet Matteo Darmian, Morgan Schneiderlin, Daley Blind, Bastian Schweinsteiger and Memphis Depay have all struggled for consistency since arriving last summer, and Marcos Rojo has been widely panned. A long-running feud with ostracised goalkeeper Victor Valdes hardly helped matters in that department, either.
Relationship with players/press
Throughout an illustrious managerial career that has included two stints in charge of Barcelona and the Netherlands national team, in addition to other high-profile periods with Ajax, AZ Alkmaar and Bayern Munich, Van Gaal has always been an extremely prickly character when it comes to media relations. His time in English football was no different, with several angry rants and spats with both journalists and club legends such as Paul Scholes doing little to enhance his reputation on the back pages.
While you may rightly consider that par for the course where the 64-year-old is concerned, his abrasive man-management methods appeared hopelessly out of touch in the increasingly sensitive world of modern football. If reports that have emerged in recent days are to be believed, then he was certainly not adverse to criticising players in front of their teammates and overwhelming them with waves of tactical information. An intervention from captain Wayne Rooney and Michael Carrick seemed to lead to a change in approach and a taming of Van Gaal's most fiery instincts, yet still there never seemed to be any real harmony.
Champions League failure
It is difficult to escape the notion that many of Van Gaal's glaring shortcomings could have been overlooked had he enjoyed more success on the European stage. Having restored United to the Champions League after a costly one-year absence, he was unable to guide them into the knockout phase, courtesy of a defining 3-2 defeat to Bundesliga outfit Wolfsburg at the Volkswagen Arena in December 2015.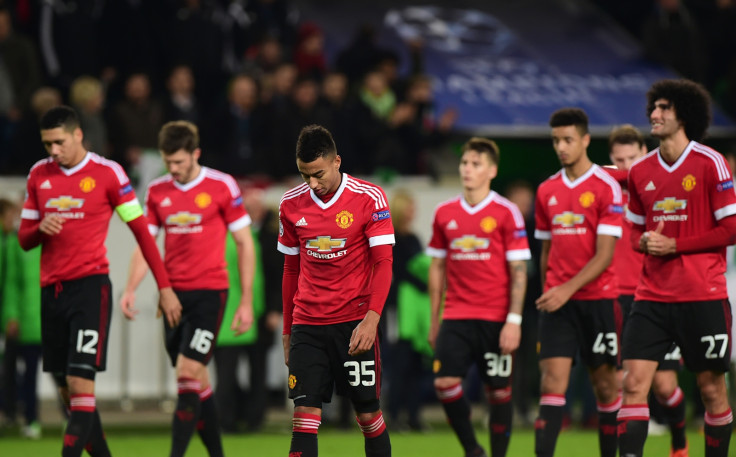 The Europa League traditionally holds little significance for a club of United's pedigree, although the subsequent last-16 loss to fierce rivals Liverpool still stung badly. Qualification for Europe's elite club competition for 2016-17 still looked a realistic possibility during the final weeks of the campaign due to lacklustre league form of Manchester City, however those hopes took a huge blow with an eventful 3-2 defeat to West Ham in Man Utd's penultimate fixture.
They eventually finished adrift of their rivals due only to an inferior goal difference, having been left needing to win a rearranged finale against Bournemouth 19-0. Had that FA Cup success been successfully combined with a top-four finish, then it is surely possible that Van Gaal would have been permitted to see out the final year of his contract.