Liverpool stalwart Lucas Leiva will talk to Jurgen Klopp about his future at the end of the season but insists he has nothing but respect for the Reds ahead of their clash with Watford on Monday (1 May.)
Lucas arrived at Anfield from Gremio in the summer of 2007 and has gone on to play almost 350 appearances for the Reds during his decade on Merseyside.
The 30-year-old has come close to leaving the club on a number of occasions and could finally leave this summer as he searches for regular game-time, but the Brazilian is keen to reach an agreement that suits both him and Liverpool.
"Many times I was close (to leaving) or rumours were there, but at the end of the day it didn't happen and the good thing is that the respect was always there between me and the club. It will always be a good decision for both parties," Lucas told The Liverpool Echo.
"If you relax when you're not playing then I think something is wrong, that's just my personality. But I know he's the manager and he makes decisions for the team, it's not just about one player. So I have to keep working to get more chances.
"Now we just focus on the final four games and try to finish in the top four, which will be a good achievement for this year, then I'll sit down and talk to see what is best."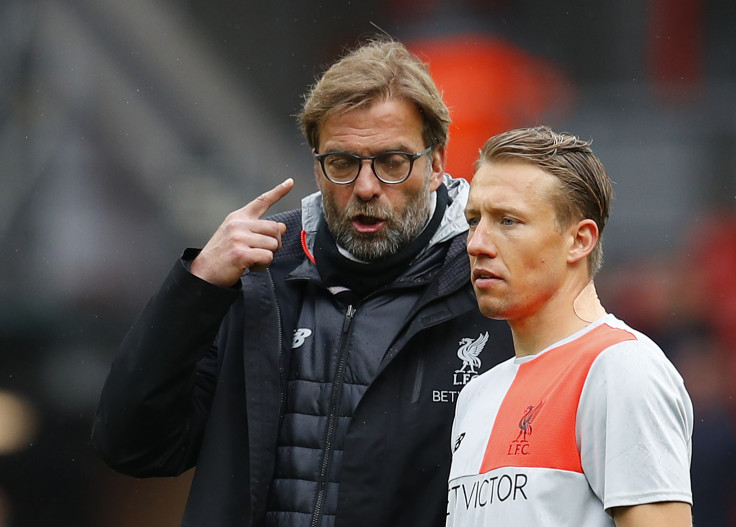 Lucas has started 17 games in all competitions for Liverpool this season and will be hoping to see more action against Watford on Monday.
The Reds could bolster their chances of Champions League qualification with victory at Vicarage Road after their rivals for the top four spots all dropped points at the weekend, but the Hornets will be out for revenge after losing 6-1 at Anfield earlier this season.