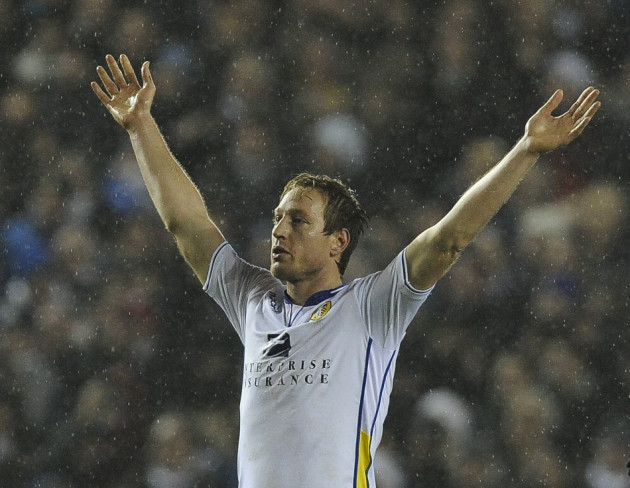 Leeds United boss Brian McDermott has been boosted in his hopes of making new additions at Elland Road after chairman Salah Nooruddin revealed substantial investment in the club was imminent.
The Whites have failed to make an signing in the loan window which opened on 10 September, with McDermott complaining over a Premier League's clubs' refusal to negotiate.
But Leeds may soon be able to compete for players from the top flight should the club receive short-term financial backing from a number of investors being considered by owner GFH Capital.
"We are very particular as to the quality and type of investor we want to bring in," Nooruddin said.
"We are looking for an investor who really adds value and can help us take the club to the next level. I think something might be on the horizon.
"But we have reached a situation where I would say we are close to engaging with one."
Despite making four new additions in the summer including Noel Hunt and Scott Wooton, Leeds are languishing in mid-table after 10 Championship games, with Tuesday's win over AFC Bournemouth ending a run of four successive defeats in all competitions.
Having scored just nine goals in their 10 league matches, Leeds are in desperate need for additional attacking options despite Ross McCormack having already netted five times this term.
McDermott has already seen an offer for Arsenal's Serge Gnabry among others knocked back while a proposal to re-sign Lucciano Becchio, who joined Norwich City last January was also refused.
And the Leeds boss says he won't revisit an offer for Becchio, as Canaries boss Chris Hughton wants four strikers at his disposal.
"I wouldn't have thought so," McDermott said. "I went for two players and it's very difficult to get players from the Premier League.
"He (Hughton) has got four strikers and if he loses one, then Luciano will be involved, that's how it is."
"They've got squads of 25 and Premier League managers don't necessarily want to let one of those 25 go, for obvious reasons because they can't add (to their squads).
"I understand that and there's no point in us adding a player just for the sake of it - I won't do that. If we can get a player we feel can make a difference, then we'll do it, but if we don't, we won't."