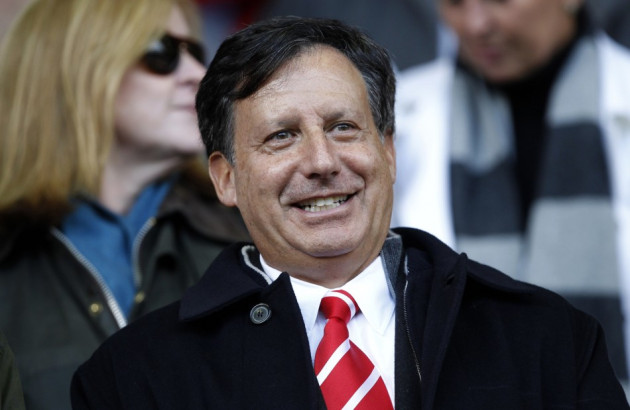 Liverpool chairman Tom Werner understands Luis Suarez's desire to play in the Champions League and hopes a top four finish in the Premier League this season will deter the Uruguayan from wanting to leave Anfield next summer.
Suarez made no secret of his wish to leave The Reds in the summer in order to play in Europe's premier competition with Arsenal seeing two bids rejected as the club hierarchy stood firm over the forward's future.
The 27 year old has since returned to the Liverpool first-team and assisted in inspiring an impressive start in the Premier League with five wins coming from their first seven games as the club occupy an early top four spot.
And Werner, who has consistently backed Suarez amid a series of controversies, understood the player's reason for leaving and hopes Liverpool can this season quell any suggestions that he may depart next summer.
"There was interest in him from other clubs throughout the summer but it was important for us to try to keep him," Werner told The Daily Mirror. "He is one of the great players of the world and we felt that we would be a stronger club with him than without him.
"That does not mean I don't respect his intense desire to play in the Champions League. But it would be a very happy day next May if and when we get to the Champions League by finishing in the top four and he is part of it.
"It is our intention to keep him for a while. Our intention is to build a winning club and he is integral to that. The past is the past and I have great affection for him personally.
"I give Brendan Rodgers an enormous amount of credit for making sure Luis knew how needed he was at Liverpool. Brendan made it plain to him how much he was going to be embraced by the fans, and the supporters have been terrific.
"The team have played brilliantly at times. It is not unfair to say that Suarez and Daniel Sturridge are as powerful a striking force as any in the league."
Suarez's future at Liverpool has been the constant source of speculation ever since his move to the Premier League in January 2011, with a series of controversial episodes overshadowing his spell in English football.
But Liverpool have continued to stand by Suarez, in a face of several public relations storms and even appear likely to offer the former Ajax forward a new contract. Managing director Ian Ayre admits however the club are in no rush to secure him to a new deal.
"We deal with every player in the same way. We renew all our contracts with two years to run pretty much," Ayre said.
"As I've said before - when the appropriate time comes, just like everybody else, we won't treat Luis any differently.
"We'll treat him the same as everyone and we'll have that conversation when it's the right time."