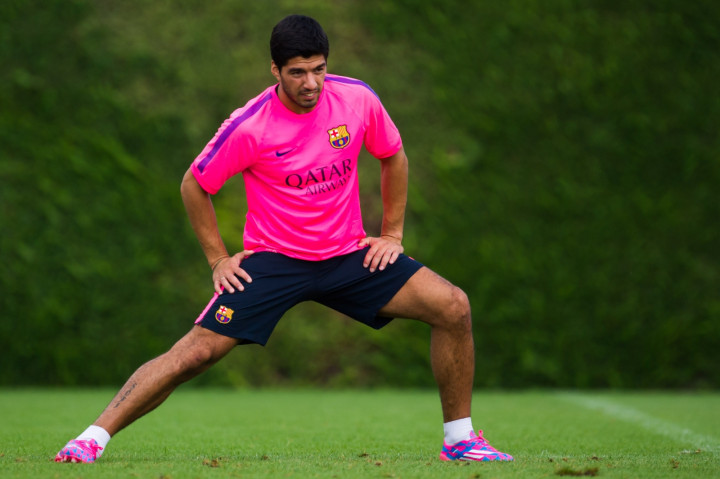 Former Liverpool striker Luis Suarez sent his former team-mates a good luck message ahead of their Premier League win over Southampton on Sunday, manager Brendan Rodgers has revealed.
Suarez departed Anfield for Barcelona under a cloud in the summer following a series of controversies during his three-and-a-half year career in English football and was banned from football for four months after a third biting offence during the World Cup.
However, the Uruguay international didn't allow his departure from Liverpool to prevent him wishing his former club all the best ahead of the new campaign.
"He [Suarez] sent us a lovely text this morning wishing us all the best, which was a great gesture. He is a friend now of Liverpool," Rodgers said.
"He is a great boy but he is gone now. Our ambitions here at Liverpool have to be bigger than one player. We do still want another striker but that will depend on the availability."
As Liverpool's season begins in earnest, Rodgers' primary concern is filling the void left by Suarez, who scored 31 goals last season for the club.
Raheem Sterling and Daniel Sturridge were both on target as the Reds claimed an opening weekend win over Southampton but Rodgers remains adamant the club need to add to their attacking ranks.
A move for Loic Remy collapsed earlier in the summer after the player reportedly failed a medical, while links with Radamel Falcao and Edinson Cavani have yet to come to fruition.
"There won't be many [further signings]," added Rodgers, who has already seen eight new players join the club this summer. "There is maybe an area or two we will look at, but if the right players become available then we will look to do something.
"If not, then I'm happy with the squad of players and we'll see that through. We've got another few weeks left yet, so we'll see what's available."