A LulzSec member has been sentenced to one year and one day in prison after pleading guilty to hacking Sony Pictures Entertainment in 2011.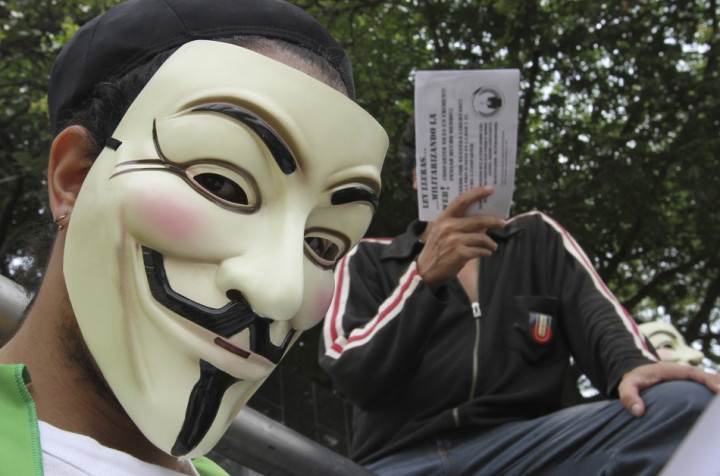 Cody Kretsinger, 25, will also serve one year of home detention after his release from prison and 1,000 hours of community service. He has also been ordered to pay $600,000 (£390,000) in damages to Sony.
Using the online name Recursion, Kretsinger took part in an extensive breach of Sony's computer security, gaining access to the personal information of thousands of users registered to the Sony Pictures Entertainment website.
The raid was organised by LulzSec, an offshoot of internet collective Anonymous, which then posted the personal information online.
In April, 2012, Kretsinger pleaded guilty to charges of conspiracy and unauthorised impairment of a protected computer, and was sentenced by a US district judge in Los Angeles yesterday (18 April).
Kretsinger's sentencing comes a month after former Anonymous member Hector Xavier Monsegur, better known by his online alias Sabu, revealed that Matthew Keys, an employee of Reuters news agency, provided the hacking collective with passwords and login details that allowed them to access the website of The LA Times in 2010.
Keys, a former employee of Tribune Company, which owns The LA Times, reportedly sent the login details to Anonymous, urging the group to "go f**k some s**t up."
The father of Rehtaeh Parsons, who committed suicide after being raped by four men at a house party in 2011, recently issued a statement thanking Anonymous for its role in convincing the Royal Canadian Mounted Police to re-open his daughter's case.
In a blog post, Parsons' father Glen Canning wrote: "I want to say thank you to Anonymous for getting involved in my daughter's case. Thank you for being the driving force behind the new information that came forward and thank you for your continued support for bringing the four men who raped and ultimately murdered my daughter to justice. I won't forget this."
"We are a group of concerned citizens that have recognised an injustice in the system," Anonymous said. "We have taken it upon ourselves to point out that injustice to the public and we are asking the police to correct their incompetent handling of this case--a young girl has already died from it."
Thanks to the awareness raised by Anonymous, an online petition to re-open the Parsons case received more than 400,000 signatures.