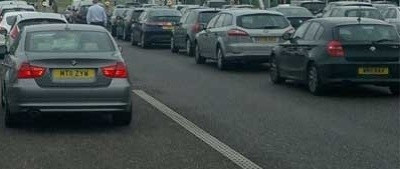 Motorists have faced chaos on the M1 this morning with severe delays caused by a major smash in the early hours.
The southbound carriageway near Watford was shut to traffic during the rush hour today (Monday).
The situation is not expected to return to normal until mid-morning, according to the Highways Agency.
Last night, the northbound carriageway was also shut by the serious incident - which happened at 2.40am.
Motorists seeking a detour are also advised of the additional closure of the A41 westbound link to the M1 northbound carriage. The A1, A40 and M40 are alternative routes.