In 2016, Angela Lee made mixed martial arts history. This year, it's all about cementing a legacy. Nine months ago in Singapore, Lee became the youngest ever MMA world champion, fighting back against Mei Yamaguchi to become ONE Championship's inaugural atomweight champion (106 to 115 lbs) at just 19 years old.
Since that historic night in Singapore, Lee – aka Unstoppable – has had the chance to do something she's seldom had time for in her young career. Take a break. After making her ONE debut in May 2015, she would fight five times over the next 12 months, culminating in that submission victory over Yamaguchi, a fighter 14 years her senior, last year.
Her return beckons on 11 March at ONE: Warrior Kingdom in Bangkok, Thailand for her first title defence against Jenny Huang. That break from fighting however has only left her more anxious to return to the cage and continue honing the reputation that exploded into life last year.
"It's definitely been different, Lee told IBTimes UK. "Previously the turnaround time was quick. It has been a good little break and rest period, for the mental part as well as the physical part. There is a lot that goes into each camp, not just what your body goes through; there is a lot to think about. I think that this time off has made me anxious to get back in the cage, I miss it so much, fighting is what I love to do and I live for fight night."
The year 2016 was a hugely transitional one for women's MMA. While Lee's star rose in the east where ONE Championship has become the home of mixed martial arts, UFC has seen a changing of the guard. Ronda Rousey's shock defeat to Holly Holm at UFC 193 prompted three title changes in less than eight months. Amanda Nunes now rules supreme, having potentially ended Rousey's career in her comeback fight last December.
Watching on from home, Lee could not help but take lessons from the ever-changing fight game.
"The funny thing about this sport is that it is full of highs and lows. The highs are extreme, there is so much reward. But it is an unforgiving sport, the lows are devastating. With being a professional fighter and a champion, I am always paying attention to what is going on in the world of MMA I do hope to learn from these fighters, when they do right, when they do wrong and hopefully apply it to myself so I don't end up making the same mistakes."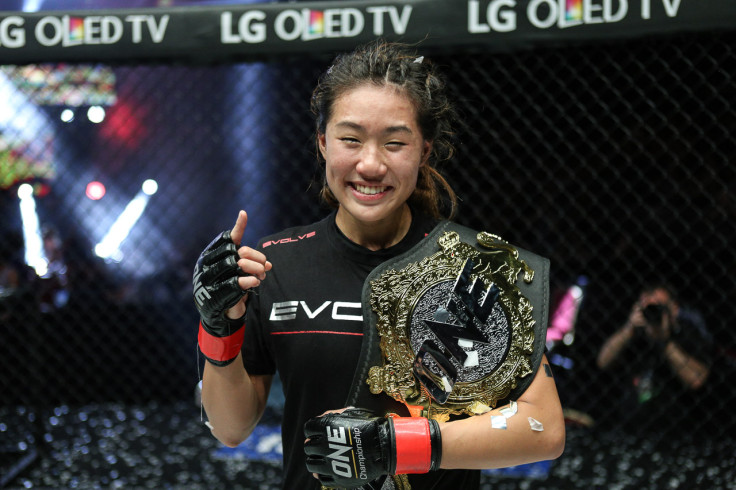 Lee, born in Vancouver to a Singaporean father and her South Korean mother, has spent the final leg of her training in Hawaii, where she grew up from the age of seven. During that camp, she feels she has tightened up her already stellar skillset in preparation for Huang's challenge.
Like Lee, Huang is undefeated in ONE. But having spent most of her 20 years fighting, Unstoppable says she is ready to derail anything her Taiwanese opponent may have up her sleeve.
"I've been doing this a long time. Even though I am younger than her, mixed martial arts has been part of my lifestyle since the day I was born. Having so much experience from when I was young until now and having this tremendous amount of support from my family and my team, I am going to have the edge everywhere. I think she is very confident coming into this, but that is going to be derailed from the first minute of the fight.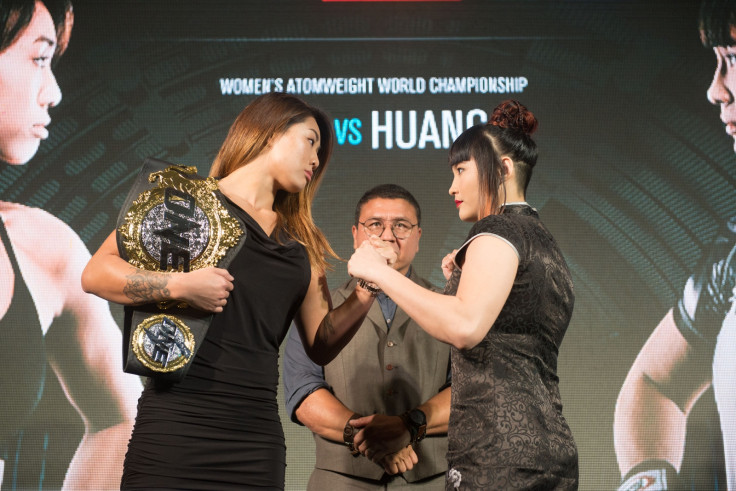 "I want to be prepared for everything. [What Huang does] it's not something I have any control over, but what I can do is be prepared as well as possible which I have. I know exactly what I want to do and what I want to execute in this fight."
ONE's Warrior Kingdom sees a women's match headline a show for the second time in the company's history. Her title triumph last year was the first. Lee stands as one of her promotion's most prominent fighters and is one of its top five earners – she earns more than her UFC counterparts Cris Cyborg and Joanna Jedrzejczyk, according to ONE founder and chairman Chatri Sityodtong.
With so many sports still struggling to provide financial parity between the male and female stars, Lee's rise has heavily contributed to MMA breaking the glass ceiling.
"This is the second time that one championship has put a female fighter as the headliner. I've had the honour to headline the first card in Singapore last May. Is it crazy to think about it, not too long ago female fights were not approved of, in Thailand especially. Now we are going to headline the card. It's a huge step for women's MMA in Asia, and I'm happy to be part of it."
Having risen to the summit of ONE in such a short space of time, Lee admits the target on her back is growing bigger every day. Is there more pressure entering the cage knowing the belt is yours to lose rather than entering as a challenger?
"I try not to think about it too much. I'm definitely not taking this championship for granted or lightly. Now I have a target on my back as champion everyone is going to be training specifically for me. I think that it makes even more dangerous.
"People haven't seen the best yet. I never want to stop improving but this is going to be my time to solidify myself as champion of this division."