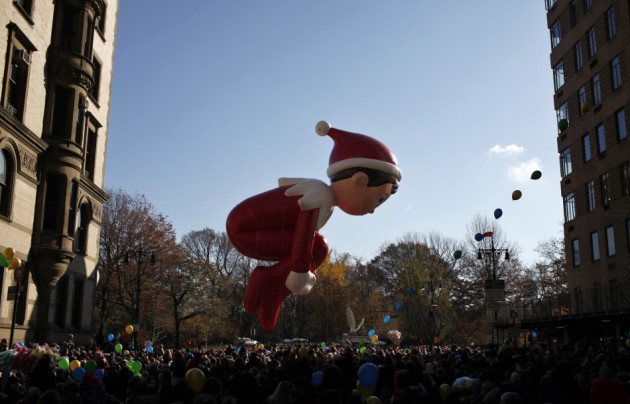 A clown died at the Macy's Thanksgiving Parade in New York after going into cardiac arrest.
Robert Blasetti, 67, suffered a heart attack in front of hundreds of spectators. He was with his wife, Irene, who was also dressed as a clown.
She tried to revive her husband with CPR but he was pronounced dead in hospital.
The two were making balloon animals at Sixth Avenue and West 39th Street.
Witness Tuvia Yamnik told the New York Post: "All of a sudden he collapsed and fell on his back. People came to him right away. It didn't look like he was breathing. People started pumping his chest."
Orlando Veras, a spokesman for Macy's, added: "We are saddened to report that a marcher in the Macy's Parade suffered a medical emergency."
He would not say if Blasetti was a Macy's employee.
Charles Sutton, 58, also suffered from a fatal heart attack during the parade. The NYPD employee collapsed during the parade and was pronounced dead at hospital.
The Thanksgiving Parade is an annual event that was first held in 1924. Following Superstorm Sandy, many parts of New York were still suffering from problems caused by the extreme weather.
As a result, Macy's and New York collectively distributed 5,000 parade tickets to the storm's victims.
Mayor Michael Bloomberg said: "We wanted to make sure everybody got a chance to look on the bright side. We have a lot to be thankful for in spite of Hurricane Sandy."
It is estimated that this year's parade attracted over three million people, and watched by 50 million more.