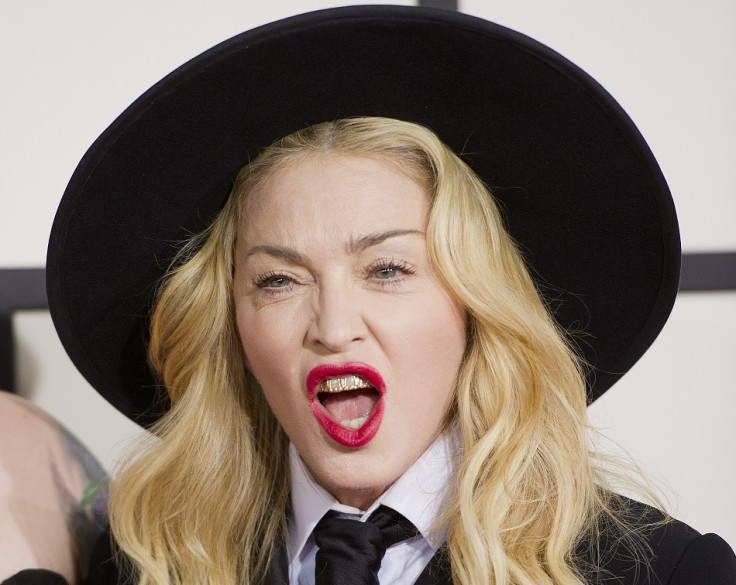 Israeli police have arrested a man on suspicion of hacking into Madonna's computer and selling demos of her unreleased tracks online.
In 2014, snippets from the 56-year-old entertainer's upcoming Rebel Heart album were leaked online forcing her to rush-release six songs from the album on iTunes.
In the wake of the leak, Madonna slammed the theft as a form of terrorism and "artistic rape".
"Obviously there is a person, or a group of people behind this, that were essentially terrorising me," she told The Guardian.
"I don't want to sound alarming, but certainly that's how I felt. It's one thing if someone comes into your house and steals a painting off your wall - that's also a violation, but, your work, as an artist, that's devastating."
According to Hollywood Reporter, the hacker was taken into police custody following a month-long investigation from the cybercrime wing of Israel's Lahav 433, an FBI-like organisation.
"Our investigator found her [Madonna's] computers, at home and at a studio, were broken into from a computer in Israel," Asher Wizman, the owner of a private investigation firm in Israel, told Reuters.
"We tracked down the computer, and the man behind it. After gathering enough evidence, we turned to the police and he was arrested today."
Although the suspect has not been named, local reports claim that he is a 39-year-old former contestant on one of Israel's TV talent shows.
"He is suspected of computer hacking, copyright violation and fraudulent receipt of goods," a police spokesman said.
"During the investigation it appeared the suspect had broken into the computers of a number of international artists, stole unreleased demos and final tracks and sold them over the internet."
The development comes hours after Björk released her new album, Vulnicura, two months ahead of schedule, as a result of the record being leaked online.