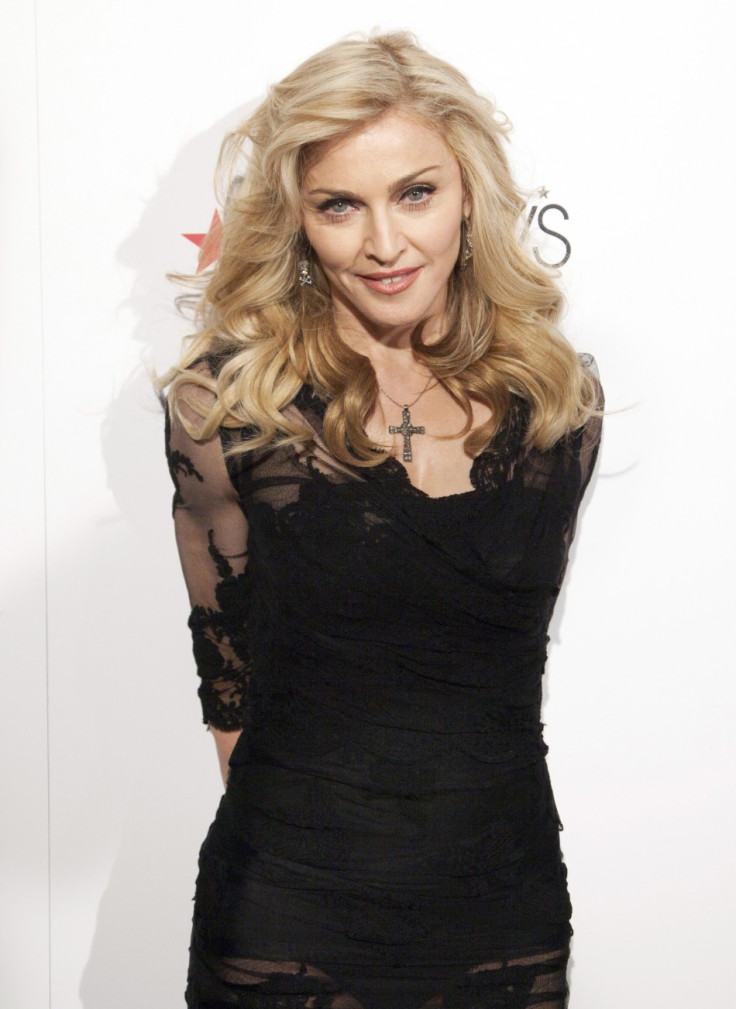 The queen of pop stunned the crowd after exposing a little too much skin to an audience of over 55,000 people during a performance at the Turk Telecom Arena in Istanbul - and yes, it wasn't a wardrobe malfunction.
The 53 year old singer was wearing a white shirt and a pair of pin striped trousers with a cane in hand and performing her 1995 hit single, Human Nature, which later turned into a striptease. The Material Girl singer began taking off her shirt and undoing her pants and pulled down the right cup of her bra to give a glimpse of one of her breast. She later turned her back to the crowd to flash a temporary tattoo with the words - No Fear - across her back. Following that the singer unzipped her trousers and stood with her hand down her pants - a little too much from her? After the show, the mother of four zipped her trouser back on and began singing Like A Virgin.
Click here to watch the video [EXPLICIT]
Madonna is on a world tour promoting her new album, MDNA and as you'd expect, it has not been short of controversy. Earlier this week, during a show in Tel Aviv, the Girl Gone Wild singer was under the scanner after she showed an image of a swastika on a picture of French National Front leader Marine Le Pen, who was predictably unhappy about the incident and has threatened to take legal action if Madonna continues with the performance in France.
"We understand how old singers who need to get people talking about them go to such extremes," Le Pen told the Daily Mail, adding, "If she does that in France, we'll be waiting."
Madonna will next travel to Rome to perform at the Stadio Olimpico.