A riot involving dozens of inmates at Maidstone Prison has been brought under control, the UK Prison Service has said.
Officers from special prison service riot units were brought in to contain the altercation, during which prisoners took control of a wing at the Kent prison for more than three hours on Saturday in a reported premeditated attack on prison staff.
The prison service said 40 inmates took part in the incident, while the Prison Officers Association put the figure much higher, at between 160 and 180.
Prisoners went on a rampage during the disturbance, smashing through the Thanet wing of the prison and causing staff to fear for their lives. Ambulance services were called in after the row began to spiral out of control around 4pm.
It is not clear what sparked the disorder, but it came a day after Justice Secretary Chris Grayling introduced a ban on sexually explicit and violent films.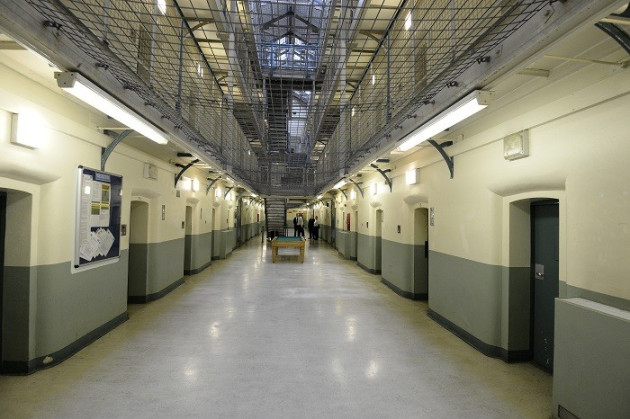 Ralph Valerio, vice chair of the Prison Officers Association, told Sky News: "The intelligence we are getting is that the demands are largely based on the 'curtailment of regime' - the curtailment of regime means more time spent behind the door.
"As a trade union, we have been warning against this for some time. The prison system is going through a tremendous amount of change at a tremendous rate of pace and it's a warning that the rate of change is unprecedented."
A Prison Service spokeswoman said that the incident was resolved with no injuries to staff or prisoners and an investigation is underway, with the perpetrators expected to be dealt with "appropriately".
Maidstone Prison is a category C training jail that houses around 600 prisoners - most of whom are sex offenders from the Kent and Sussex areas. The prison also accommodates foreign prisoners with more than 18 months to serve.
Watch Maidstone Prison riots video here: