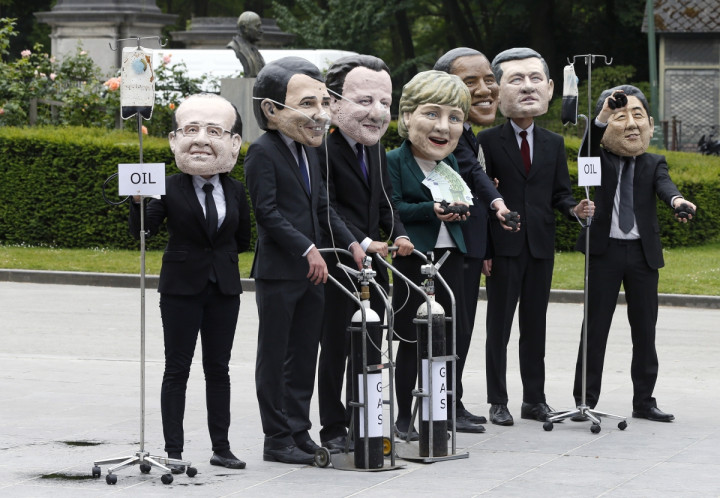 The world's leading industrialised nations are meeting without the presence of Russia for the first time in 17 years over recent Ukraine crisis.
Chaired by Prime Minister David Cameron, the leaders of the G7 nations are in Brussels for a two-day summit, which was originally set to take place in Russia's Sochi. The second day of the summit will be led by German Chancellor Angela Merkel.
In the gathering, the countries have come together to discuss foreign policies, economy and energy security, one of the key issues since Russia remains a major gas supplier for Europe.
Given the scenario over Syrian elections, the topic is likely to feature prominently in the talks.
Prior to the conference, the Group of Seven - the US, Germany, France, Britain, Canada, Japan and Italy - has made it clear they are ready to intensify sanctions on Russia if Moscow does not engage with the Ukraine towards a peaceful resolution for the crisis.
"We are united in condemning the Russian Federation's continuing violation of the sovereignty and territorial integrity of Ukraine," said the G7 statement.
Many of the leaders are set to meet Russian President Vladimir Putin later this week during the D-day commemorations in Normandy. Cameron, Merkel, and French President Francois Hollande are expected to hold bilateral meetings with Putin on the margins of the D-Day landings' anniversary.
Moscow has largely tried to brush aside the boycott and said the G7 is an informal gathering of the countries.
The Russian president remains untroubled by the G7 snub. In a recent television appearance, when Putin was asked about the cancellation of the summit in Sochi, he shrugged his shoulders and said, "So, what?"