UK Pushing G7 for Shale Gas and Nuclear Focus to Loosen Russia Energy Grip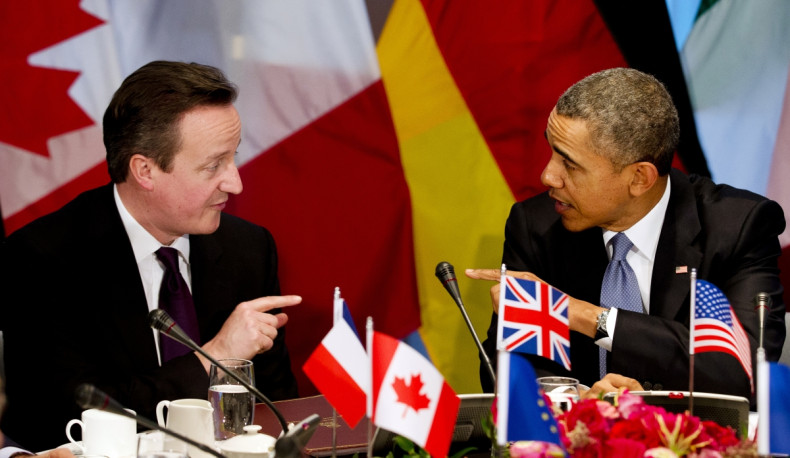 The British government is going to use the G7 meeting in May to urge ministers to focus on diversifying domestic energy networks, such as through shale gas and nuclear power, to pry away Russia's grip on supplies.
UK energy Secretary Ed Davey said that Whitehall will tell G7 ministers that Russia's consistent use of energy as a geo-political tool holds too many countries to ransom and by ploughing time and money into domestic resources, this will loosen the superpower's stranglehold over supplies.
"It can't be right for Russia to hold individual countries to ransom," said Davey in a Times newspaper report.
"There have been at least two, if not three, occasions in recent times when Russia has sought to use its energy superpower status in quite an aggressive manner. [The G7 meeting] is a real opportunity to show Russia we mean business by improving our energy security and resilience.
"We have got to look at everything, from more diversified supplies of gas, whether it's from the US, from shale, or helping other countries who are demanding a lot of gas now but who needn't. Maybe Japan will turn on some of its (nuclear) reactors."
Russian gas accounts for a third Europe's needs and around 40% of this is shipped through the Ukraine.
Meanwhile, the European Union has agreed to hold talks with Moscow as the bloc attempts to avert a gas crisis threatening Russian supplies to the continent.
European Commission President Jose Manuel Barroso responded to a letter sent by Russian President Vladimir Putin agreeing to Moscow's proposal for three-way talks with Ukraine.
Moscow and Kiev are locked in a stand-off over the price that Ukraine's interim government pays for gas and outstanding bills amounting to $2.2bn (£1.3bn, €1.6bn).
Russian Prime Minister Dmitry Medvedev has since said that talk of Europe importing gas from the US was a "bluff".