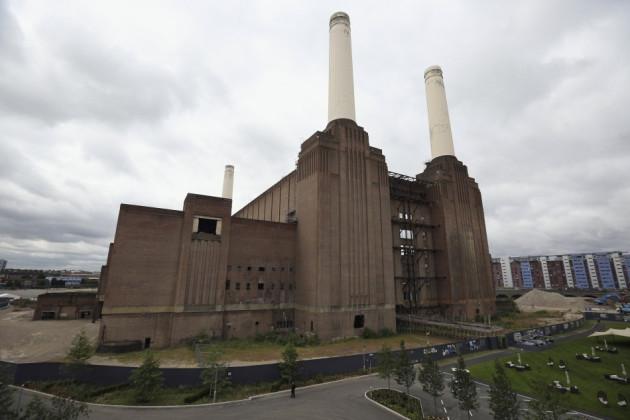 Malaysian government's pension fund will invest half a billion of euros in commercial properties in Germany and France, as it targets high-yield investment options in recovering Europe.
According to unnamed sources cited by Reuters, Malaysia's Employees Provident Fund (EPF) will invest €500m ($660m, £431m) into industrial property in Germany and office space in France.
In partnership with Australia's Goodman Group, the EPF will start a €250m fund to buy seven industrial properties in the German cities of Berlin, Munich and Frankfurt.
In addition, the pension fund will spend an additional €250m to buy prime office space in Paris with high rental yields. Sources say that the world's sixth-largest pension fund is also actively targeting New York City properties for investment.
The deals will mark EPF's foray into the eurozone, which is showing signs of recovery.
"The EPF has been watching the European market for the past three years," said the source.
"They have bought up London properties and are familiar with the laws. So the natural choice is to get into Europe itself. At the same time, New York City is definitely on the radar with its trophy properties."
Need for Overseas Expansion
The EPF which manages about $160bn in assets has limited investment options within the small Southeast Asian country. The fund has been expanding its foreign portfolio as it seeks to maintain high dividends for Malaysian savers.
Malaysians are required to contribute about a quarter of their salaries to the pension fund which has inevitably helped the fund to build up a huge war chest for investment. It paid out a dividend of 6.15% last year, the highest in 13 years.
The fund earlier said that it invested a total of $1.3bn in global real estate, bonds and equities during the first quarter as part of its diversification strategy to expand its overseas investments.
At the end of the first quarter, the fund's total overseas exposure constituted 17.55% of its total investment cost. It is allowed to invest up to 23% of its investment assets in overseas markets and it plans to reach that level in two years.
Of the fund's total investments, property accounts for a relatively small portion at 5%, while equities and bonds represent 35% and 55%, respectively.
In Britain, the EPF has already invested £565m in UK property, including a 20% stake in the $12bn redevelopment of London's Battersea power station.