Malaysia to inject $4.6bn into stock market to revive economy says PM Najib Razak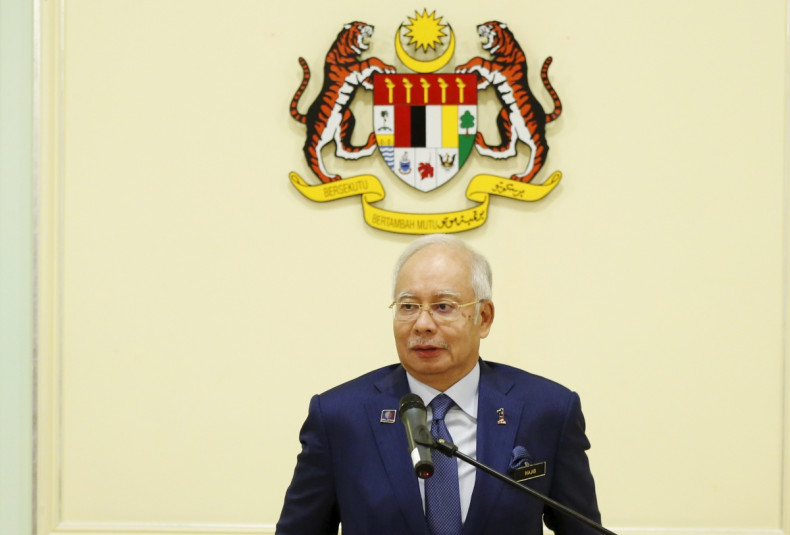 Malaysia's government has proposed injecting billions of dollars into its stock market as it grapples with a cooling economy and a damaging political scandal. Prime Minister Najib Razak said that the government will invest 20bn ringgit (£3bn, €4.1bn, $4.6bn) in the equity market through state-run investment vehicle ValueCap to boost undervalued stocks.
He also said the manufacturing sector would be exempt from import duties until the economy gathers momentum. Malaysia's economy has been hard-hit by a slump in commodity prices and a slowdown in China, its biggest trading partner.
The country's gross domestic product grew 4.9% from a year earlier in the second quarter, down from a 5.6% expansion in the previous three months. Investor confidence in the Southeast Asian nation has also been rocked by allegations of misappropriation of funds by Razak from state investor 1Malaysia Development Bhd (1MDB).
Sell-off to continue?
"The government will reactivate ValueCap with funds of 20bn ringgit," Razak was quoted as saying by Reuters. "ValueCap was established in 2002 as an entity to support undervalued stocks and the result was effective as it managed to stabilise the stock market," he added.
The move is also intended to prop up the ringgit, which has lost about 20% of its value over the past 12 months amid a surge of capital gushing out of the country.
"The ringgit's decline is not expected to have adverse impact on government debt as 97% of debt is denominated in ringgit and mostly funded by domestic sources," Razak said. But Evan Lucas, market strategist at IG, said the move is unlikely to have a major impact beyond the short-term.
"Although there might be an initial bounce in equities, the funding is unlikely to address the underlying issue of the Malaysian economy and stocks will still be sold off on that fact," he told the BBC. "The Chinese markets are a clear example of what happens when 'stability funding' is used to try and shore up equity."
Malaysia's main stock index, the Kuala Lumpur Composite, was up 2.2% following the prime minister's announcement.