Thousands of anti-government protesters demand resignation of Malaysian Prime Minister Najib Razak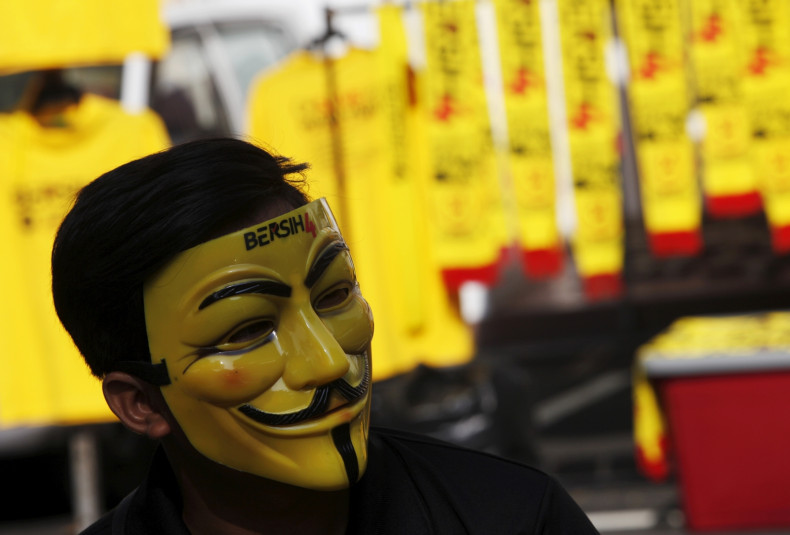 A huge demonstration is taking place in the capital Kuala Lumpur following revelations that £400m was secretly paid into the bank account of Prime Minister Najib Razak. The protesters are congregating in five designated areas in the capital and will march into the city's Independent Square on Saturday 29 August. The area has already been barricaded in preparation for national celebrations on Monday, 31 August.
Malaysian authorities banned the two-day rally organised by the pro-democracy group Bersih, raising tensions for violent conflicts with security forces. Security forces were strengthened, with several anti-riot trucks and a water cannon being deployed on the streets.
The Malaysiakini news portal said 50,000 people had gathered by mid-afternoon local time, but police put the number at around 25,000.
The Malaysian leader is under attack after it was reported that investigators probing the management of debt-laden state fund 1Malaysia Development Berhad (1MDB) had discovered the unexplained transfer of more than $600m (£400m).
The mood of the crowd was peaceful but enthusiastic, with protestors shouting "Besih!", the Malaysian word for "clean", according to Reuters.
One group of protesters carried the image of a giant check in the amount of 2.6 billion ringgit, with a sign that read, "You really think we are stupid?"
"We the Malaysians want to clean up this country, we reject dirty politics," said Tinagar Veranogan, a demonstrator in a crowd.
Bersih leader Maria Chin told protesters: "For 58 years people have been patient with bribes, a political system that cannot resolve 1MDB." She added:"Today we say we want reformation."
The activist group has also called for rallies in the cities of Kota Kinabalu and Kuching on the Malaysian side of Borneo. Amnesty International urged Malaysia's government to listen to the protesters instead of trying to suppress them.
"There are huge frustrations with a number of endemic rights issues in Malaysia at the moment – the crackdown on freedom of expression by the government must end," Josef Benedict, Amnesty International's Deputy Campaigns Director, said in a statement.
Prime Minister Najib Razak has denied wrongdoing and says he did not take any money for personal gain. He sacked his deputy and other ministers who had publicly questioned him, and the attorney-general who was investigating 1MDB was replaced. Authorities suspended two newspapers and blocked access to a website that had reported on 1MDB.