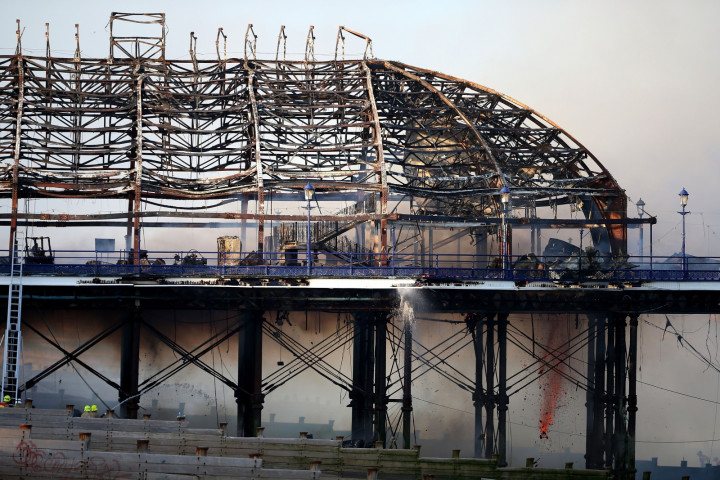 A man has died after falling while attempting to repair the fire damaged Eastbourne Pier in east Sussex.
Police said a 44-year-old man from Cumbria died after falling off the pier while working on the famous Victorian landmark burnt down following a blaze on 30 July.
Emergency services were called and an air ambulance landed on the beach next to the pier. The man, who has not been named, was declared dead at the scene and taken to Eastbourne mortuary.
His next of kin have been informed.
Sussex Police will be joined by colleagues from the Health and Safety Executive to investigate the incident.
The fire ripped through the historic pier in circumstances police are treating as suspicious.
No one was injured during the fire and around 80 firefighters controlled the blaze after tackling it from the shoreline, the beach and from underneath the Pier.
Prime minister David Cameron described the destruction of the pier during the fire as a "tragedy".