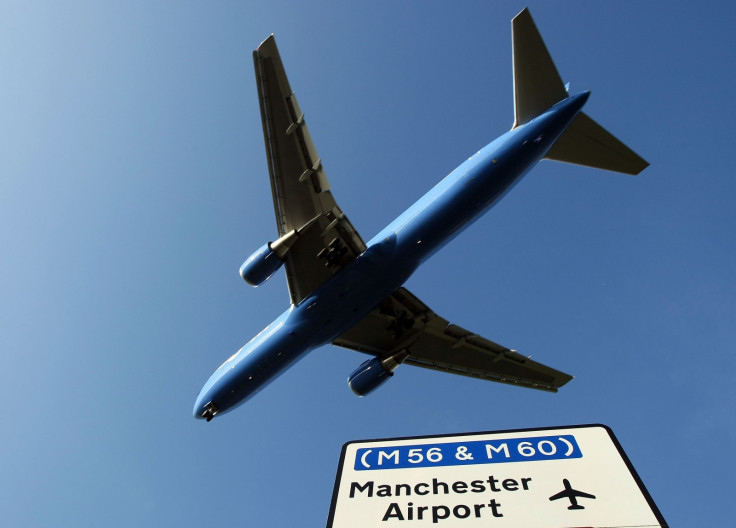 Manchester Airport's Terminal 3 was evacuated and a controlled explosion carried out following the discovery of a suspicious package.
A bomb disposal team was sent to the airport following a "potential issue with a bag" at the terminal just before 9am.
It was later confirmed that a "series of controlled experiments" were carried out on a suspicious package which was later ruled to have posed no threat.
Hundreds of people were forced to leave the terminal as a precaution and told to go to Terminal 1 for more information. The other two terminals at the airport were operating as normal.
The airport apologised to those who were affected by the evacuation. A spokesperson added: "Manchester Airport can confirm that our routine hold baggage screening process in Terminal 3 identified a bag which appeared to contain a suspicious item.
"Greater Manchester Police was immediately informed and all passengers were safely evacuated from the terminal while further investigations took place.
"Officers have now determined the bag poses no threat and we are beginning the process of allowing colleagues and passengers back into the terminal.
"We apologise to all passengers affected by this incident. The safety and security of our customers and employees will always be our number one priority. "We encourage all passengers due to travel from Terminal 3 to contact their airline for updates."
A Greater Manchester Police spokesperson said: "Police were called at 8.50am on Wednesday 5 July 2017 to reports of a suspicious package at Manchester Airport.
"Officers are responding and a precautionary evacuation of terminal three has taken place.
"Bomb disposal officers attended and a series of controlled explosions were carried out of the package. Enquiries are ongoing.