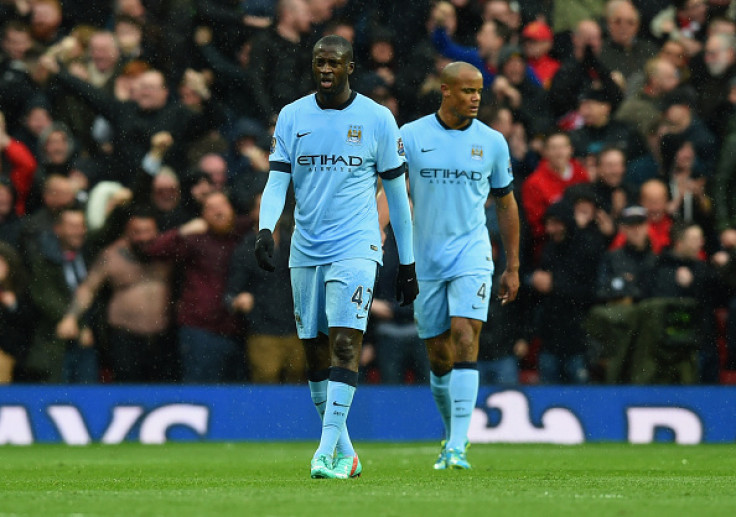 Vincent Kompany has been ruled out of Belgium's squad for the international friendlies slated for November after the Manchester City captain was diagnosed with a calf injury. The Belgian defender has been in and out of the squad this season and this latest setback will be a major pain for Manuel Pellegrini who is looking for his side to fight for the title.
Sky Sports reports that the defender could not train with the squad this week owing to an underlying issue which has further exacerbated the tension between the national team manager and Pellegrini. The Chilean had berated Marc Wilmots for employing Kompany in the European qualifiers in October, despite the defender having missed a large part of City's campaign before the international break.
However, Wilmots hit back saying it was an arrangement that was made between the team and Kompany. The defender played for around an hour against Israel after coming back from a setback and Wilmots believes that he was not in the wrong for employing Kompany when he was fit to play.
"I think we did exactly what we had to do. In this case a player and a manager had a conversation and agreed playing for 60 minutes would be the best preparation. Vincent agreed and we made the decision together," Wilmots said earlier this week.
"His situation is that he is a top professional player of 30 years who knows exactly what he needs to do to be fit. I allow him to work how he wants. Many players come here injured and return healthy and match fit. I don't think we can do any better," he added.
The latest setback for Kompany puts him in doubt for their Saturday night clash against Liverpool after the international break, having just been restricted by Aston Villa to a 0-0 draw last weekend. Arsenal, who are currently joint on points with the league leaders, travel to West Bromwich Albion away and a win there could see them go top of the table for only the second time this season.
However, the setback will be somewhat alleviated by the potential availability of Sergio Aguero, who has revealed that he is back in full training following a hamstring injury he received in October.