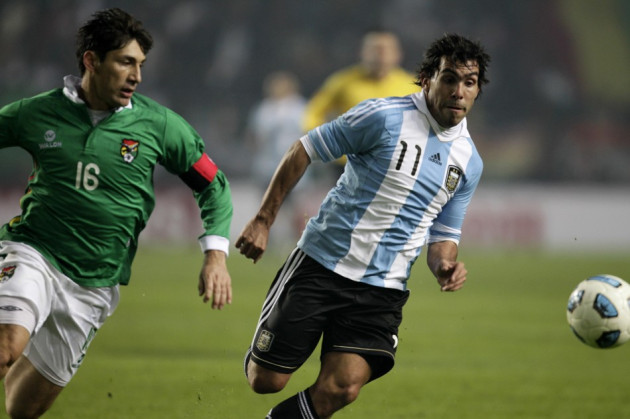 Manchester City have received a £35m bid from Brazilian side Corinthians for Carlos Tevez, with the player's adviser, Kia Joorabchian, suggesting that talks have already been held over a deal to take the Argentina international back to the club.
City value their captain at £50m but may be tempted to accept a cut-price deal for a player who has no desire to remain in Manchester, rather than let the 27-year-old join a European rival such as Inter Milan or Real Madrid. Tevez is keen to leave Manchester to be closer to his two children and their mother, who live in Argentina.
"Negotiations have already begun," Joorabchian is quoted as saying. "Corinthians are in contact with us. His [Tevez's] dream and mine is to see him back with Corinthians. He said he has a job that does not end there; he wants to return because he has the dream of winning the Copa Libertadores
"Corinthians have made the offer, now it depends only on Manchester City. City have to make a decision. Everybody is working to make this happen, me, Corinthians, Tevez. It is impossible to determine the situation, but I think it is close."
Corinthians' director of football, Duilio Monteiro Alves, confirmed that contact with Tevez's representatives was on-going.
"I don't want to get our fans' hopes up. We'll try. That's all I can say.
"[Signing Tevez] isn't impossible. It's a dream we're trying to realise. He is interested in returning, everybody knows that. He has said several times he would play for Corinthians or Boca Juniors again.
"With that interest on his part, we are interested in his coming. For that to come true, it is distant. But we are going after him and we have initiated talks."
Tevez enjoyed success with Corinthians between 2004-2006, before leaving to join West Ham United along with Javier Mascherano.