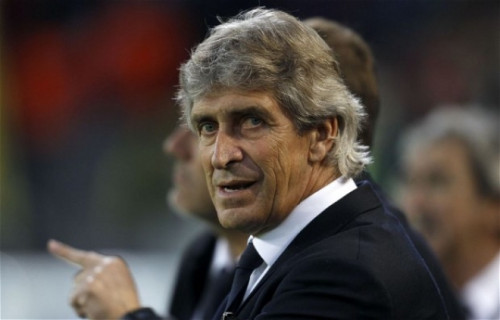 Manuel Pellegrini has refused to pay heed to Jose Mourinho's comments where he stated that Manchester City are clear favourites for the title this season.
Th Chilean revealed that he is not thinking about the title at this moment and believes that he has win his own games before making any assumptions. Pellegrini's side take on Chelsea in a top of the table encounter where a loss for either side will be detrimental to their chances of clinching the league title.
City are currently two points behind Arsenal, who have played a game more and will be looking to win against a Chelsea side who have dropped two crucial points to West Ham last weekend.
A loss for Chelsea will take them six points behind the leaders and five behind Arsenal and will be a major setback to their title hopes this season.
Pellegrini believes that the title will be decided between three or more teams and the race may ensue till the end of the season, with only a couple of points deciding the fate of the leaders.
"I'm not concerned about (these) things, I'm concerned about the amount of games we have to play. I'm concerned, like every manager, (about) trying to win all of the games. It would be a very important win but after that game we have 42 points more (to play for)," Pellegrini said.
"It is not a race only of Chelsea and Manchester City. Arsenal dropped just two points in one draw (this week). I don't think because they dropped two points they have a weaker hand than the other teams. They are as strong as Chelsea or our team.
"There are three or more teams that all have chances also to win the title. But at this moment of the season, we are not thinking about that. We are thinking about trying to improve every match and win every match. We have 45 points more from now until the end of the season. The team that wins the title will be just by one point or two points, so we'll continue to try to be the top," he concluded.