Manchester City manager Roberto Mancini has put the blame on his players for conceding a 15 point gap to Manchester United at the top of the table. The Citizens have a chance to bring the gap down to 12 points, when they take on Aston Villa on Monday (read an IBTimes UK preview), but with only 10 games to go and United a much better unit than last season, it is unlikely City will be able to repeat heroics from last season, when they tracked down an eight-point deficit to win the league on goal difference.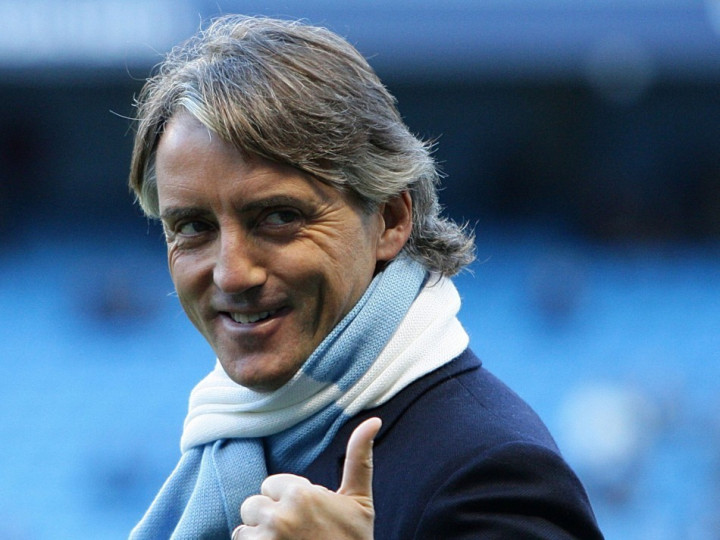 The Italian previously pinpointed France midfielder Samir Nasri, leading to speculation the ex-Arsenal man would be offloaded to Ligue 1 club Paris St Germain (PSG) in the summer. Mancini earlier also targeted Joe Hart after a lacklustre performance against Southampton; the City and England No 1 spilled a ball, leading to the 3-1 defeat at St Mary's.
Now, the ex-Inter boss has expanded his horizons to include the team as a whole in his critical remarks.
"I don't like players that never think it's their fault. These players can't play with me. Sometimes it's important that one player takes his responsibility because when you are a top player you earn a lot of money and you should always play at 100 per cent," Mancini ranted.
"I want strong players that are upset with me when they don't play but after that show me they deserve to play. For this reason we've said that it was important to put another two or three top players in the team," he added, in a Daily Mail report.
Mancini's own position at the Etihad has also come under scrutiny and Real Madrid boss Jose Mourinho has been linked to his post, much to Mancini's displeasure.
In any case, Mancini has been quick to soothe frayed nerves and has since insisted that although he was criticising his players, he was confident it was for the good of the club and added he considered Nasri and Hart "top" players.
"I said that, for me, Samir is a top player. It's the same for Joe. If I am a top player, I want to play well in every game and Samir knows this because I have spoken about this situation with him," he said.