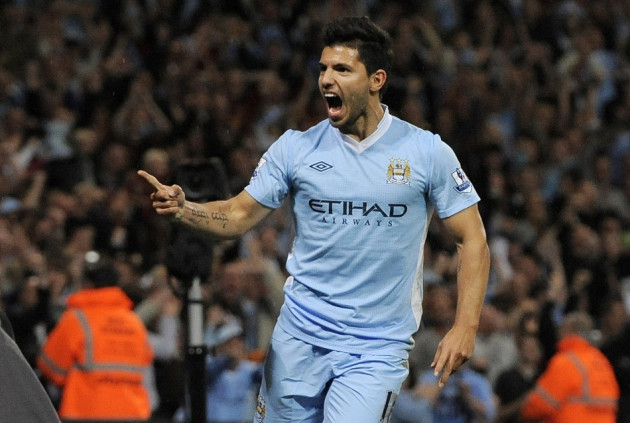 Manchester City striker Sergio Aguero will be out of action for at least a month due to a calf injury and he is set to miss up to seven games - including the boxing day game against Liverpool.
The Argentine hitman has been enjoying his best season at Manchester City since he arrived at the Etihad Stadium three years ago, when they paid around £45m to Atletico Madrid to secure his services.
Aguero is the second joint-top scorer in the Premier League, with 13 goals, just behind Luis Suarez, and he has also netted six in the Champions League.
Aguero suffered a calf injury last Saturday during Manchester City's impressive 6-3 defeat of Arsenal at the Etihad Stadium, in which he scored the opening goal. He confirmed that he will be out for at least a month through his Twitter account.
"It's confirmed. My calf injury will leave me out for at least a month. The good news is recovery work starts today" Aguero said.
We started with therapeutic massages on the area and some bike work. I'll keep you posted. Thanks for the support."
The striker will miss the next seven Manchester City games, including matches against Fulham, Newcastle, Swansea and Crystal Palace as well as Liverpool. He will also be absent for the FA Cup third round tie against Blackburn and his return to the team is expected to be at White Hart Lane on 29 January.
The positive side for manager Manuel Pellegrini is that Stevan Jovetic is now fit after another calf injury. The £22 million Montenegro international was signed last summer but he has struggled to secure a place in the starting line-up, managing just five appearances since he moved to England.