Premier League champions Manchester City are reportedly ready to move for River Plate youngster Ezequiel Cirigliano. The 20-year-old defensive midfielder has been tracked by the Etihad club for two years, and Goal.com reports the Argentine club's continuing financial problems could persuade club president Daniel Passarella to sanction a transfer.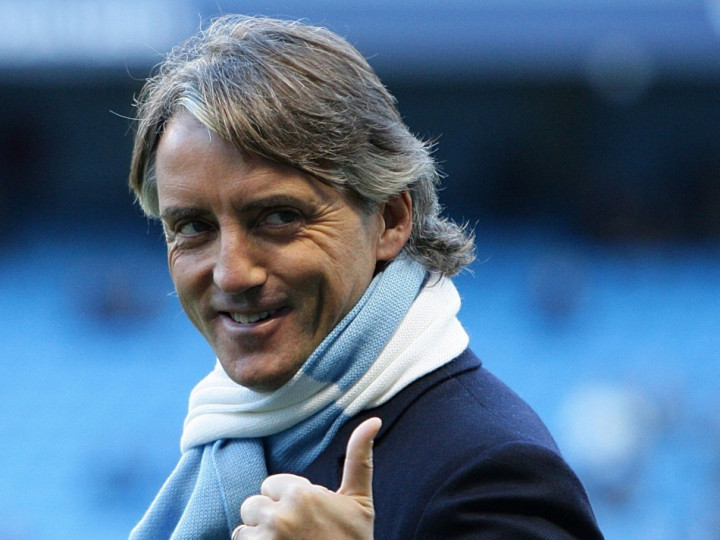 "City have been following Ezequiel since the start of 2010, when they sent him an invitation to England for a 20-day trial," the youngster's agent, Rodrigo Vilarino, was quoted as saying.
However, City will face competition for the player's signature, with the report also linking cross-town rivals Manchester United and French Ligue 1 giant Paris St Germain (PSG) with possible moves.
Should a transfer war begin for Cirigliano's signature, United and PSG will no doubt be reminded of a similar situation in their attempts to sign midfielder Lucas Moura. The 20-year-old Brazil international was courted by both Sir Alex Ferguson and Carlo Ancelotti in the summer but the Old Trafford club were outmuscled financially by the French; Moura will join the Parc des Princes outfit in the January window for a reported £35m.
Only, in this case, Ferguson will have to contend with two mega-rich clubs. And neither City nor PSG is likely to lack funds.
Why United May Drop Out
However, City may have it slightly easier if, as Ferguson has suggested, United are not planning any new signings in the mid-season transfer window.
The long-serving United manager made the statement after watching his side confidently dispatch Sunderland 3-1 at Old Trafford, with goals from Robin van Persie, Tom Cleverley and Wayne Rooney.
The 70-year-old veteran was also at pains to point out, after defeating Martin O'Neill's men, that he had a surfeit of options in the centre of the park.
"We have a lot of options in midfield: Anderson, Darren Fletcher, Paul Scholes and Ryan Giggs - people keep saying we are weak in midfield but these are fantastic players. Sometimes it gives me a little bit of a problem picking the right two," Ferguson said.