Manchester City manager Roberto Mancini has said he would like to add to his squad before the transfer window closes on 31 August. City have been remarkably restrained in the market so far, having splashed enormous amounts of money to sign big-name stars in previous years.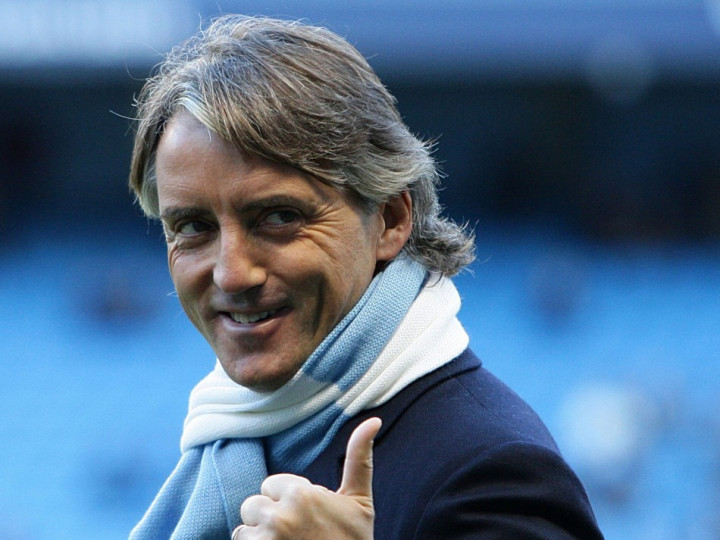 The 47-year-old former Lazio and Inter Milan manager said that these last-minute signings could determine how well Manchester City perform in this season's Champions League. The defending English champions were eliminated in the group stages of Europe's elite competition last year.
"If we are going to do something in the Champions League, we need to improve. In the Premier League, you can make some mistakes and lose one game, or one goal, but still have time to recover. In the Champions League, this is not the case. The reason I want to improve the squad now is because I want to improve for the Champions League," the Daily Mail quoted Mancini as saying.
The manager also pointed out that Ivorian internationals Yaya and Kolo Toure and Abdul Razak will miss part of the season to play in the African Cup of Nations.
So far this summer the Citizens have added only Everton youngster Jack Rodwell to their squad, while English international midfielder Adam Johnson has left the Etihad for Sunderland. In addition, Mancini has seen failed bids for Belgian playmaker Eden Hazard (to Chelsea) and Dutch striker Robin van Persie (to Manchester United) and admitted defeat to Germany's Bayern Munich in the race for Athletic Bilbao's £32m-rated Javi Martinez.
Mancini has refused to give up on the idea of signing of Roma midfielder Daniele De Rossi, despite the player publicly turning down the English club's offer. But he has confirmed there is no chance of Liverpool centre back Daniel Agger moving to Manchester.
However, there are still a number of high-profile players (Chelsea's Brazilian centre back David Luiz, for example) and youngsters, including Swansea City's Scott Sinclair, linked with the club.