Santos president Luis álvaro de Oliveira Ribeiro has ruled out selling Brazilian sensation Neymar to Manchester City at the end of the season, after it was reported City handed Santos a blank cheque for the 21-year-old striker's signature.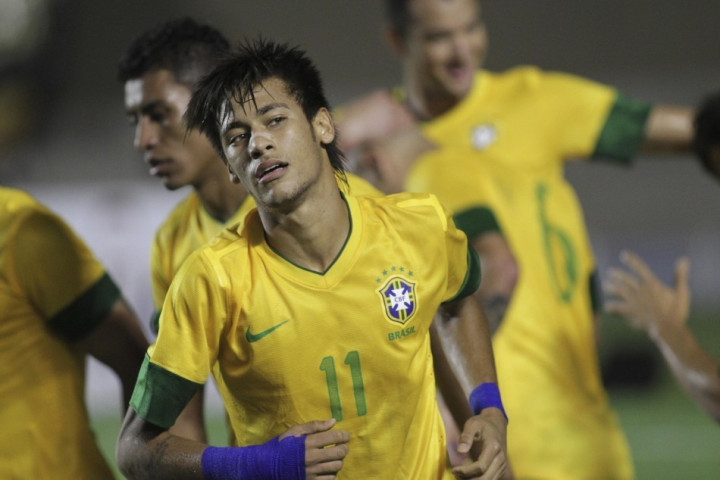 Ribeiro has made it clear he will not be enticed by the offer and claimed Neymar's stay the club helps grow their fan base around the world. Neymar has widely been linked with a move to Barcelona but Manchester City are trying to steal the youngster with an exorbitant bid in the summer. Neymar recently hinted his future may be decided before the 2014 World Cup in Brazil, a statement which alerted City but Ribeiro's comments are set to put the Premier League champions back in their place.
"I anticipate my answer to any bids that might come: the answer is no. Neymar will stay at Santos until 2014, and I hope that he'll continue here for even longer. I have a very clear basis for Neymar staying here, resisting offers from the Spanish clubs [Barcelona and Real Madrid, in 2011], for one basic reason: he's happy. He costs us a relatively modest amount of money, given his talent. His presence translates into intangible gains, like our fan base growing 20% in the last two years," he said.
England caught a sight of Manchester City's transfer target at Wembley on Wednesday when the Three Lions pulled off a 2-1 win over Brazil, with the youngster failing to impress for the Sambas. However, there is no doubting his talent; he has already scored 29 goals and created 10 others for Santos this season in only 31 appearances. Neymar was also key in Brazil's run to the final of the men's football competition at the London Olympics 2012. He scored three goals and set up two others in the tournament. Unfortunately, Brazil lost to Mexico in the final.
Ribeiro likened his position to former Santos President Athie Jorge Coury in the 1950s when he had to fend off interest from rival clubs for the signature of Brazil legend Pele.
"It's the repetition of the phenomenon experienced in the 50s and 60s, when Pele attracted a legion of new fans, that went beyond the limits of the city. Repeating history is not very creative, but what Athie [Jorge Coury, former Santos president] did with Pele has inspired me," he added.